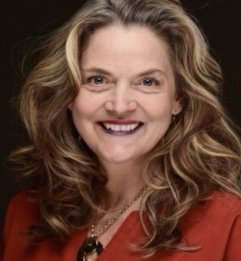 Tawni Hunt Ferrarini, Ph.D., is the Director of the Economic Education Center. She joined Lindenwood University in August 2017 as the Robert W. Plaster Professor of Economic Education. She is a member of the economics faculty in the Plaster College of Business & Entrepreneurship (PCB&E), and a senior research fellow in the Hammond Institute for Free Enterprise. In addition to her duties as a PCB&E faculty member, Ferrarini's role is to work with the College of Education and Human Services to create programs at Lindenwood University for training educators to teach economics and financial literacy, and improve economics education statewide.
Until 2017, Dr. Ferrarini held the only endowed professorship at Northern Michigan University as the Sam M. Cohodas Professor of Economics. She was the 2015 President of the National Association of Economic Educators. Her teaching, research and service focus on regional growth and development with special attention drawn to the role of private sector. Accolades include the 2016 Upper Peninsula Economic Development Non-profit Award, 2012 Council on Economic Education's Albert Beekhuis Center Award, 2010 Michigan Council on Economic Education Educator's Award, 2009 National Association of Economic Educator's Abbejean Kehler Technology Award (inaugural recipient), and a distinguished faculty award at NMU in 2009.
Currently. Tawni serves as the distinguished professor of economics education at the Council on Economic Education – Japan, a senior fellow at the Mackinac Center for Public Policy in Midland, MI and the Fraser Institute, Vancouver, Canada. She is a co-author of Common Sense Economics: What Everyone Should Know About Wealth and Prosperity. Tawni also publishes scholarly works in journals. She earned her doctorate from Washington University, where she studied under the 1993 Nobel laureate Douglass C. North.