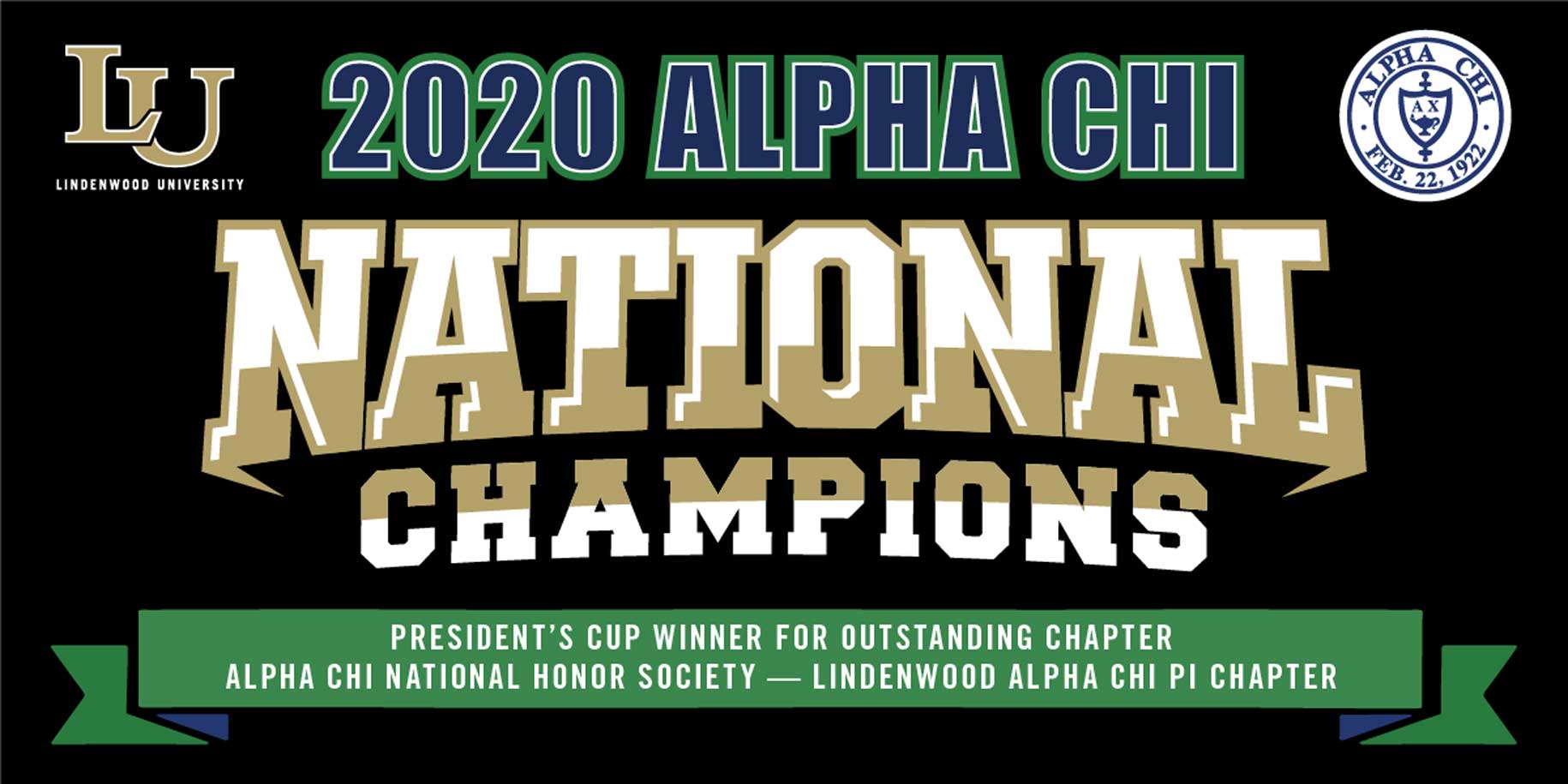 Welcome to the Missouri Pi chapter of Alpha Chi!

The Alpha Chi National College Honor Society is a coeducational academic honor society and a member of the Association of College Honor Societies. Membership is by invitation only, and we accept students who place in the top ten percent of their junior, senior, or graduate class from all academic disciplines. With some 300 chapters, located in almost every state, the organization inducts approximately 11,000 members annually. Since 1922, the purpose of this prestigious national honor society has been to promote academic excellence and exemplary character among college and university students and to honor those who achieve such distinction.
What are the benefits of membership?
Alpha Chi gives the most gifted students a place to thrive.
We help to fuel a robust intellectual life both inside and outside the classroom, offering high-achieving students opportunities to engage with a community of peers on campus and across the country.
Invigorate your intellectual life.
We celebrate and cultivate the life of the scholar and often sponsor lectures, forums, debates, workshops, and publication opportunities, events that cultivate the scholarly community and benefit both members and non-members alike.
Enjoy leadership and service opportunities.
Alpha Chi offers resume-building opportunities as leaders of campus chapters and national governance. Project planning, public speaking, organizational development, and effective fundraising are examples of valuable skills that you can learn.
Collaborate across the university.
We want to break down departments and institutional divisions. Multidisciplinary in membership, we want to facilitate interaction and friendships among the most high-achieving students.
Compete for scholarships and financial awards.
The Alpha Chi National College Honor Society offers many grants, scholarships, fellowships, awards, and travel stipends to support undergraduate and graduate scholarship.
Contact Dr. Kathi Vosevich (kvosevich@lindenwood.edu) or Dr. Justine Pas (jpas@lindenwood.edu) for more information.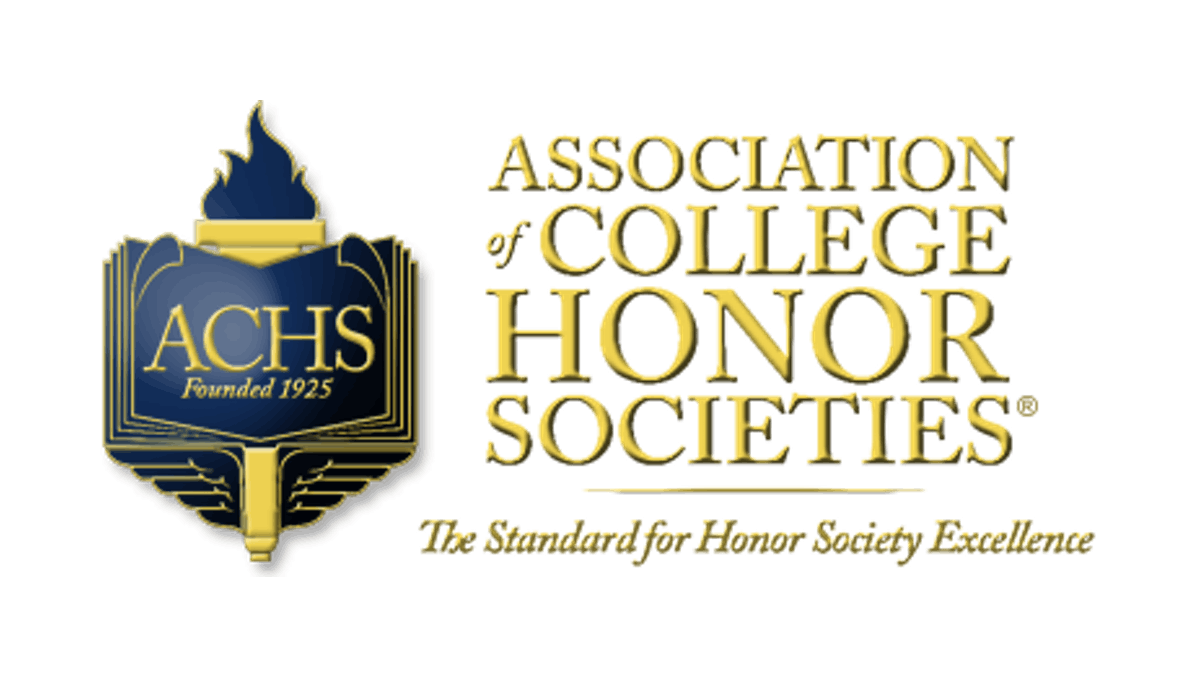 Induction Program Archive
Meet our Officers
Elaine Ragland, President
Elaine Ragland, President
eragland@lindenwood.edu

Elaine Ragland is an EdD student in Educational Leadership and Higher Education, writing her doctoral dissertation on first-year learning communities.  In a previous life, she studied theology at Union Theological Seminary and medieval history at the City University of New York Graduate Center.  She has worked in higher education administration for many years and is currently the Office Coordinator for Lindenwood's College of Arts and Humanities.  She loves all dogs and lives with two English bulldogs.
Robert Fountaine-Holman, Vice President
Robert Fountaine-Holman, Vice President
rf806@lindenwood.edu


Robert Fountaine-Holman has worn many hats in his young life – father, career mentor on a college campus, District Chairman Fatherhood Initiative of his fraternity Omega Psi Phi, teacher in USDA AgDiscovery, teacher for Missouri Department of Corrections. Robert currently teaches Seventh Grade English Language Arts for Columbia Public Schools in Columbia, Missouri, a career he landed shortly before graduating from Lindenwood University's MFA Program. He has had work published in Lincoln University Arts & Letters, Langston Hughes Times, Cave Canem magazine, Brevity and The Lindenwood Review, and is the 2020  Recipient of the William H Hastie Creative Research International Scholarship. He loves to compete in barbecue competitions and horseshoe throwing championships. His favorite pastime involves riding cross country on his motorcycle. 
Abigail Manis, Secretary
Abigail Manis, Secretary
am532@lindenwood.edu


Abigail Manis is a Lindenwood MFA student and a May 2020 grad with a BA in English Literature. Her scholarly research on Nabokov's Lolita has been published in Aletheia, Alpha Chi's peer-reviewed journal, and she won Lindenwood's 2020 Student Research Conference for her project on nuns and the Gothic. A short story of hers, Transmogrify, was recently featured in Mensa Bulletin and nominated for a PEN America Prize. She is also the Region IV student rep on Alpha Chi's national council. This fall, she began LU's MFA in Writing program. Abby also co-hosts Dissecting the Mouse, a subjective opinion podcast that dissects Disney films. In her scant free time, Abby reads, bikes, writes about old ladies with superpowers, and drinks copious amounts of coffee. 
Alpha Chi FAQ
Who can present at the annual national convention?
All undergraduate and graduate student members of Alpha Chi can present scholarly or creative work.  While any student member can attend the convention at their own cost, our chapter members can also compete for travel funding up to the full amount (not including some meals).
How can I reach other Lindenwood Alpha Chi Pi members?
Send a message to your chapter student officers, who will reach out to others in the group.
What benefits or opportunities are available to our graduate members, primarily those graduating in a year or less?
Alpha Chi members are recognized as honors students at the Honors Convocation.  This honor should also go on your resume.  Other Alpha Chi activities that can be resume-builders include service projects and presenting at the national convention.  Those continuing further in graduate school are also eligible for scholarships.
More information about our chapter and the national organization