---
---
UPCOMING EVENTS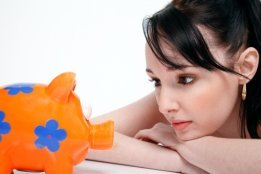 Get Money-Smart @ Lindenwood
A Financial Empowerment Series for Lindenwood Students
Event Starts – 12:00 p.m.
Event Ends – 1:00 p.m.
Lindenwood University
Dunseth Auditorium in Harmon Hall
209 South Kingshighway, St. Charles, MO 63301
Discover practical tips and skills to create a successful financial future. Four workshops, only one hour each, and all for free. No registration required.
Schedule
APRIL 17 - Entrepreneurial DNA
Learn how to become more entrepreneurial and grow your finances.

APRIL 24 - Stay on Target
Learn how to achieve your lifelong goals using sound investment strategies.
According to the Economic Policy Institute (EPI), average retirement savings for families between 56 and 61 is $163,577. That is nowhere close to how much they would actually need to be able to retire and meet their expenses for another 25-30 years. The first step to meeting your retirement goal is to have a basic understanding of how retirement planning works and what are the different components of investing. You don't have to become a financial analyst but you at least have to understand what your advisor is saying. Knowledge is power; the more you know the better decisions you can make. "Stay on Target" will give you a broad understanding of retirement planning and investments.

Questions?
JUNE 18
Kid Lit at Lindenwood
Event Starts – 8:30 a.m.
Event Ends – 3:00 p.m.
Lindenwood University
Dunseth Auditorium in Harmon Hall
209 South Kingshighway, St. Charles, MO 63301
Join us to try out lessons and activities that will bring stories and economic concepts to life for your kindergarten through fifth grade students.
Learn about:
Active lessons designed around children's literature that also teach math skills
Online learning modules like the award-winning "Ella" series, which features topics such decision-making, opportunity cost and saving
Videos such as "The Perfect Breakfast," which teaches students about trade
All materials are aligned to national standards. Bring your laptop computer and earbuds to enjoy the full experience.
You will receive:
Copies of all lessons that are demonstrated
A certificate for five hours of professional development
Optional one hour of graduate credit for a $75 fee
Breakfast, lunch and complimentary parking
The workshop is free, but registration is required by June 4. Sign up soon to save your spot.
Questions?
---
UPCOMING WEBINARS
APRIL 30, 2019
6PM-7PM | Economics of Poverty webinar for educators
This webinar takes a look at the changes in poverty over the last two hundred years and across two hundred countries. It identifies how open trade, property rights, and limited government has contributed to the marked progress on reducing poverty over recent decades.
This webinar is FREE, but registration is required
---
MAY 28, 2019
6PM-7PM | Bitcoin and Cryptocurrency webinar for educators
This webinar plugs into the current fascination concerning Bitcoin and other Cryptocurrencies. Use it to describe the key functions of money and explore the role a stable money system and sound investment plan in helping people prosper and achieve financial security.
This webinar is FREE, but registration is required