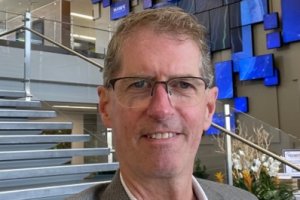 Jeff Nock Named Entrepreneur In Residence
May 30, 2023. The Duree Center for Entrepreneurship is pleased to announce Jeff Nock as our newest Entrepreneur In Residence (EIR). He has thirty years of leadership experience from CEO (twice) to startup entrepreneur (six startups), yielding a broad background from which to help company founders achieve their potential. Jeff has enjoyed two successful company exits and was part of a startup team that raised $127m in venture capital. He's also served as CEO during the acquisition of multiple companies.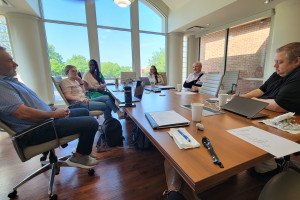 STLREE Meeting
May 23, 2023. Lindenwood University hosted the most recent meeting of the St. Louis Regional Entrepreneurial Educators meeting. This consortium meets for the purpose of collaboration on the topic of entrepreneurship. Discussed was the success of the first pitch competition and the nomination of leadership for the next term.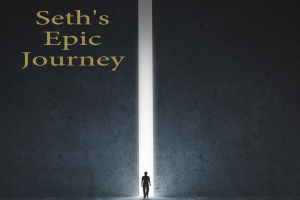 Duree Center Director Releases Fifth Novel
May 15, 2023. Duree Center Director, Jim Mosquera, announced the release of his latest novel, Seth's Epic Journey. The novel genre represents a departure from his previous novels that are political thrillers and certainly his non-fiction work.

Press Release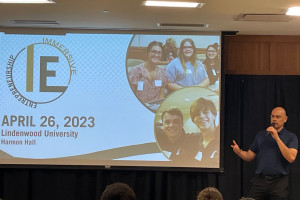 Immersive Entrepreneurship
April 26, 2022. The Duree Center hosted students from nine school districts for our Spring version of Immersive Entrepreneurship. Two of our Entrepreneurs In Residence, Pravina Pindoria and Devon Moody-Graham, provided a major portion of the programming. Students had a chance to listen to an entrepreneurial panel and learn about capital raises from Vik Lakhwara.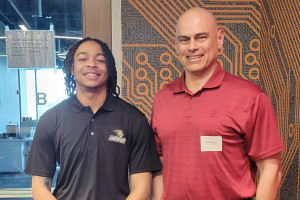 Pitch Competition
April 13, 2023. Duree Center Director Jim Mosquera sponsored Lindenwood University student Ramond Buck in the inaugural pitch competition sponsored by the St. Louis Regional Entrepreneurial Educators (STLREE) consortium. Mr. Buck competed against students from nine regional institutions of higher learning.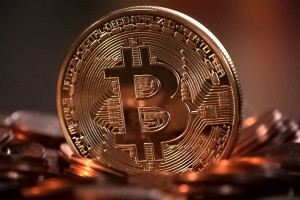 Cryptocurrency - Friend or Foe
April 11, 2023. Duree Center Director, Jim Mosquera, engaged in a lively discussion with Lindenwood economics professor, Tawni Hunt-Ferrarini as part of the Get Money Smart series sponsored by The Hammond Institute. Does crypto have a place in our current and future monetary system or is it a fraud as some portend? Why is crypto a battle between liberty and authority?

Watch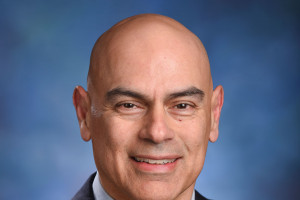 Jim Mosquera Joins Lindenwood University
November 28, 2022 - Jim Mosquera, named Director of the Duree Center for Entrepreneurship, arrives after a distinguished corporate career in telecommunications/technology/software development. He founded and operated a consultancy offering alternative finance and debt restructuring for the SMB market. Jim also founded a publishing company where he authored eight books in both fiction (political thriller) and non-fiction (financial markets/economics) genres and five audio productions. He's also been an editor for financial/investor journals including Examiner.com, Daily Reckoning, Seeking Alpha, and TalkMarkets. Most recently he served as VP of Corporate Development for a local Managed IT/Software Development/ Consultant provider. Jim serves on the board of directors for the Chesterfield Regional Chamber and Community Value Alliance and is the chamber's representative at Progress 64 West, a civic organization.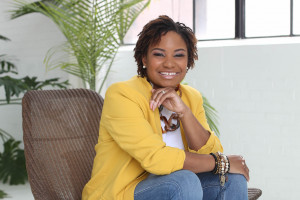 Devon Moody-Graham Named Entrepreneur In Residence
July 28, 2022 - We are delighted to announce the addition of Devon Moody-Graham to the Entrepreneur in Residence (EIR) team. Devon Moody-Graham, MBA is an International business strategist, author and community leader dedicated to seeing a positive shift in economic development through entrepreneurship in underserved communities. She's the Chief Solutions Officer of CEOMom Empire LLC and Lead Strategist in Business Development to several companies, non-profits, and universities. She creates and facilitates transformational entrepreneurship programs and experiences.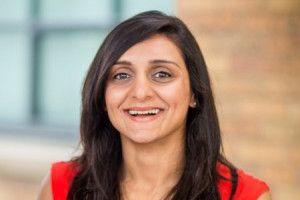 Pravina Pindoria Joins Entrepreneur In Residence Team
June 15, 2022 - We are happy to announce the newest addition to our Entrepreneur in Resident team! Pravina Pindoria is from London, UK and moved to St. Louis 7 years after winning an Arch Grant for Tallyfy - a B2B SaaS company that automates tasks between people. As co-founder of Tallyfy, Pravina helped raise $2.6m in seed funding from investors in St. Louis and Silicon Valley and went through accelerators 500 Startups and Alchemist in San Francisco.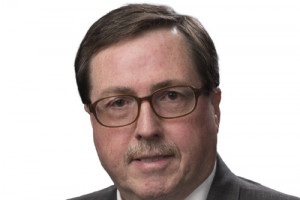 Startup Fail Culture vs. Fail Fast, Fail Often
Aug. 1, 2021 - DCE Mentor and Sr. Partner/Director of Business Solutions at Alliance Systems, Ken Mocabee, provides details into what "Fail Fast" really means, and how founders can use this important principle to build successful businesses.

Read Article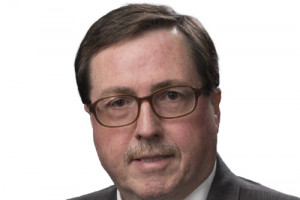 The Death of Minimum Viable Product (MVP)
April 16, 2021 - Is the MVP dead? We'll dig into what an MVP actually is, how it's evolved, and how you can use the concept to validate and drive your product development journey. Read full article by Mentor Ken Mocabee, Sr. Partner/Director of Business Solutions at Alliance Systems.

Full Article