October 6, 2017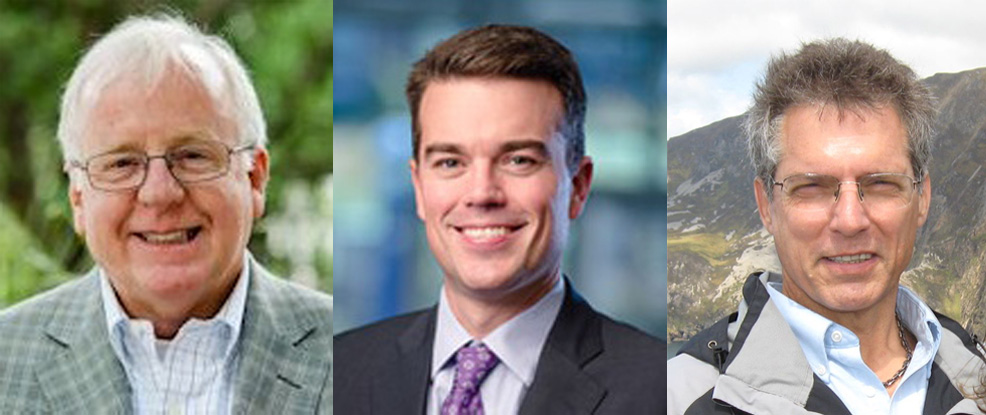 The Center for Economics and the Environment (CEE), part of the Hammond Institute for Free Enterprise at Lindenwood University, recently announced the addition of three new Research Fellows. Joining the Center are Gerald P. Dwyer, Jr. of Clemson University, Joshua Hall of West Virginia University, and Dennis Jansen of Texas A&M.
According to Dr. Rik Hafer, director of the CEE, the work of these three scholars is widely regarded as influential, from monetary policy to financial crises to education policy. "We are very fortunate to have such talented and respected individuals join the Center's group of research fellows," he said. "Each of the new fellows is a well-respected teacher-scholar. The breadth of their experience is a great addition to the current group of research fellows. The diversity in interests that they bring to the CEE greatly enhances our coverage of economic topics and issues."
Gerald "Jerry" Dwyer is a professor and BB&T scholar at Clemson University, an adjunct scholar at the Cato Institute, and a research associate at the Centre for Applied Macroeconomic Analysis at Australian National University. His research focuses on financial crises including the implications for economic growth, and on the ongoing development of crypto currencies, such as Bitcoin. Dwyer previously served as director of the Center for Financial Innovation and Stability and vice president at the Federal Reserve Bank of Atlanta. His Ph.D. is from the University of Chicago.
Josh Hall is an associate professor of economics and the director of the Center for Free Enterprise at West Virginia University. He has published widely on topics such as economic freedom, state and local public finance, and entrepreneurship. Prior to his current position, Hall was the Elbert H. Neese, Jr. Professor of Economics at Beloit College in Minnesota. He received his Ph.D. in economics from West Virginia University.
Dennis Jansen is a professor of economics and the Jordan Professor of Public Policy at Texas A&M University. He also is the director of the Private Enterprise Research Center. His work focuses on the impact of monetary policy on financial asset prices, including the impact on price bubbles in stock and housing markets, the jobless recoveries, and the economics of education. Jansen previously held faculty positions at North Carolina State University and Indiana University and visiting positions at Erasmus University in Rotterdam and at the Federal Reserve Bank of St. Louis, among others. Jansen, a native of St. Louis, received his Ph.D. from the University of North Carolina-Chapel Hill.
Photo cutline: (Left to Right) Gerald "Jerry" Dwyer, Josh Hall, Dennis Jansen