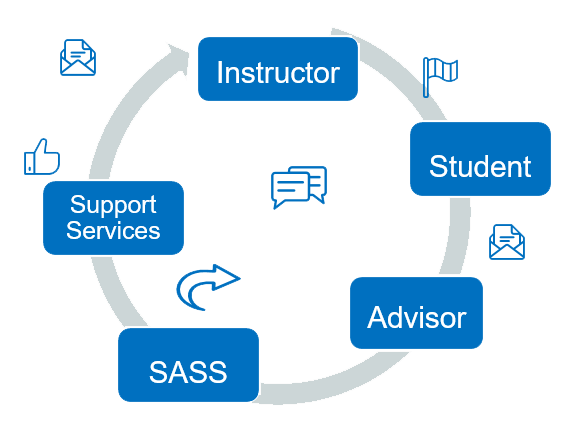 LindenCircle connects, engages, and helps our student succeed by….
Providing easy access through one system to connect.
Allows faculty and staff to submit alerts when there are concerns about a student's academic performance.
Enables faculty and staff the ability to send quick and positive kudos.
Gives students a quick view of their Success Network and available services with the ability to schedule appointments.
For additional information about campus resources for students, please connect with the Office of Student and Academic Support Services at sass@lindenwood.edu.