New in 2022! Introducing....
INNOVATION MATRIX
3rd Tuesday of every month!
January 18, 2022
(virtual only this month)
Focal Point 5:30-6:30 pm
Focal Point is the keynote session for ITEN's new monthly programming, Innovation Matrix, held on the 3rd Tuesday of the month (formerly ITEN 2nd Thursday).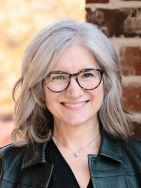 Understanding the Science of Human Behavior: A Powerful Tool for Founders -
featuring Nancy Weaver, PhD, MPH
For founders launching and growing a company, a deep understanding of the customer is often a competitive advantage. And a key part of understanding people is knowing what drives their behavior. Improving knowledge in this area can enlighten core efforts such as determining early adopters, prioritizing solution features, and developing marketing messaging.
So, mark your calendars for an engaging conversation with Dr. Nancy Weaver, behavioral science professor and innovative public health thought leader. Drawing on her extensive research and experience in the design and evaluation of public health initiatives, along with her own customer discovery processes as an entrepreneur, Dr. Weaver will explore real world examples and offer powerful insights founders can incorporate to strengthen their customer connection and growth.
In addition to our public event, Focal Point, INNOVATION MATRIX offers a packed day of programming opportunities for ITEN Members including:
New Company Onboarding
Eureka Ideation Essentials
Elevator Pitch practice
Mock Angel pitch sessions
Founder2Founder
Networking with peers, mentors, and the community
Check out the member calendar in Union for more details!
Not yet an ITEN company? Click the Join as a Startup button above to start the process!
Past Events
ITEN 2nd Thursday
YouTube - ITEN STL
---
Women Entrepreneurship Week 2021
Lindenwood University participated in the 8th Annual Women Entrepreneurship Week! From October 18-22, we highlighted and honored local women entrepreneurs by hosting two speaking engagements. Both events were hybrid, meaning you could join us on the Lindenwood University campus or virtually!

October 19, 2021

Recipient of the coveted Barbecue Heroine prize, Amy Mills leads 17th Street Barbecue as well as runs OnCue Consulting, the only barbecue business consultancy in the world, offering seminars and training in the culinary techniques behind great barbecue.

---

October 21, 2021

From the #1 Amazon Best Selling Book, Owning Your G.R.I.T., will feature a panel discussion on some of the 40 incredible women authors sharing each of their journey's and how they harnessed the power of Growth, Resilience, Intention, and Tenacity!

Featured Panelists:
---
Member Events
ITEN hosts events for our community members, such as Founder2Founder, Pitch Practice and Corporate Showcases. Please visit UNION for the latest event calendar and to register.
Regional Events
We are a founding member and co-organizer of events that are open to the public.

---