Check this page for updates about upcoming events and exciting new on-campus classes. We hope you'll join our on-campus writing community!
Not yet in the MFA program? Find out how to begin the admissions process HERE.
Spring 2019 Events
Upcoming MFA Craft Talk: Kij Johnson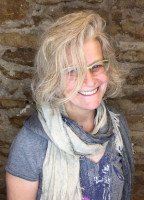 Mark your calendars for Thursday, March 28, 2019 from 7:00pm-8:00pm to hear award-winning fantasy and sci-fi author Kij Johnson share her insights from her experiences as a novelist and editor. (One need not be a fantasy or science fiction fan to benefit from the craft talk—Johnson is an engaging speaker with keen insights into the inner workings of fiction!)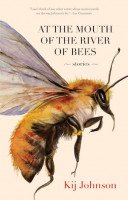 Johnson's work has been recognized with three Nebulas, two World Fantasy Awards, and the Hugo, the Sturgeon, and various other awards. Her most recent books are The Dream-Quest of Vellitt Boe (a re-telling of an H.P. Lovecraft tale through the eyes of a female protagonist—read a review from NPR); "The River Bank" (a sequel to Kenneth Grahame's The Wind in the Willows); and her first collection of short fiction, At the Mouth of the River of Bees, published by Kelly Link's Small Beer Press (read a review here). Johnson also wrote two wonderful novels set in Heian Japan: The Fox Woman and Fudoki.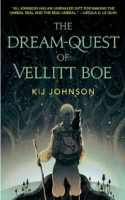 Kij has worked in publishing, comics, trading card and roleplaying games, and tech. She currently serves as associate professor of creative writing at the University of Kansas, where she is also associate director for the Gunn Center for the Study of Science Fiction.
The event, part of the MFA in Writing program's Craft Talks series, will take place in Harmon Hall, Room 136, on the main Lindenwood University campus in St. Charles. Admission is free. Light refreshments will be served. Co-sponsor Left Bank Books will have books available for Kij Johnson to sign.
A flier is attached HERE if you care to share via email or post in your office or favorite local coffeeshop. Feel free to bring friends, co-workers, and family.
(Directions: From 70, travel south on Kingshighway. You will cross First Capitol Street, and enter campus by turning left on Watson Street, a small road at the northern edge of the old campus. On Watson Street, pass your first left into campus. Drive 0.1 miles and take your second left into campus. Harmon Hall is on your right, down the hill. Turn right and right again into the Harmon parking lot. Parking is available in front of Harmon Hall. Signs will be posted to mark the route.)
Feel free to contact Gillian Parrish, assistant professor, MFA in Writing program, with any questions: gparrish@lindenwood.edu
Past Events
NaNoWriMo 2018 "Write-In" on Campus
Lindenwood University (St. Charles Campus) will be hosting a few "Write Ins" in our new Library building (which is happily home to a Starbucks)!
What is NaNoWriMo? National Novel Writing Month.

What does it mean? Get your fingers on the keys--in the company of a community who understands the chaos of creative process

(All genres welcome! Crank out haikus, make a mess with memoir, and of course, noodle with a novel!)
Wondering when and where?
Best for working folks:
Thurs. Nov 8th, 7:00pm-9:00pm in the Lindenwood Library and Resource Center (LARC), Third Floor, Room #333 (Writing Center)
And if your daytimes are free:
Thurs. Nov. 15th, 4:00pm-6:00pm in the Lindenwood Library and Resource Center (LARC), Third Floor, Room #319
Thurs. Nov. 29th, 4:00pm-6:00pm in the Lindenwood Library and Resource Center (LARC), Third Floor, Room #319
Directions: Exit 228. Turn right off the exit, if coming from St. Louis). (This is MO-94 E/S 1st Capitol Dr). Drive about a mile. A shopping center is on the right. When you get to First Capitol, turn left into the little lane leading into the Library and Resource Center, a large building with big, patterned windows.
Grab a coffee/hot cocoa, and we'll have some snacks too!
5/1/18: Thank you to all who attended our first Lindenwood Craft Talk with Ann Leckie. The full video is now available on our Craft Talks page.
Our summer on-campus cluster will be The Writing Process: Short Fiction, taught by Kendra Hayden. See the course description and other info HERE.
Check this page for future craft talks and other upcoming literary events at Lindenwood University.
A note from Assistant Professor Gillian Parrish about the on-campus MFA experience:
Hello and Happy 2018 Missouri and Illinois MFA Writers,
I wanted to share information about a few different ways that we are building a community of writers and providing opportunities to present and hone your craft.
As a non-native of the area, I am finding the historic main street of St. Charles to be a cool place to grab coffee and dinner and enjoy a stroll with a little boutique shopping in its wonderful old shopfronts along the way. So these events might make a nice trip for folks living out of the immediate St. Louis area.
1) Lindenwood Craft Talk Visiting Author Series: Wednesday, April 25th, 2018 [Save the Date!]
Please mark your calendar for 7:00pm on April 25th when we will be hosting award-winning author Ann Leckie. Ann is kindly helping us to kick off a new series of author talks: the Lindenwood Craft Talk series. Ann won every major international science fiction award (Hugo, Nebula, Locus, Arthur C. Clarke) for her first books, the Ancillary series.
Note that you need not like science fiction to attend this event: Ann is a wonderful natural teacherly speaker who will provide expert insights about writing earned from years of hard-won experience.
Please see our flier HERE--feel free to promote to friends, co-workers, and family. And to email me with any questions! :]
2) "Microworlds": Spring 2018 On-Campus Cluster on Flash Forms
MFA students who have been attending on-campus courses have shared with me how enriching the classroom experience and community of fellow writers has been for their growth as writers.
I will be teaching a flash course this spring designed to use this highly in-demand, publishable genre as a means for honing our precision in language, image, narrative movement, and self-editing skills--all of which will serve your longer projects well.
Please see the course flier HERE, and feel free to reach out to me with any questions!
3) Student Research Conference Spring 2018
On April 18th, Lindenwood University will hold its annual Student Research Conference.
Current students can present work (including poems, fiction, creative nonfiction) at the conference.
You will need to write a 250-word abstract in which you describe the approach and significance of your work. (For MFA students, this is more of an artist's statement, one that discusses your influences, approach in terms of genre/creative techniques, and why this work is relevant/meaningful/significant in the world.)

I can nominate you, if you wish, before February 26th. Or you can self-nominate.
The event will be held on April 18th. Find out more HERE.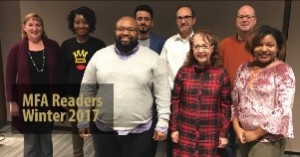 4) Twitter account: Please follow us on Twitter:

We will be posting news about events and opportunities and curated content to spur our writing.
With every good wish to you all (and for your writing)!
Gillian Parrish
Assistant Professor of Writing
gparrish@lindenwood.edu