We have so many exciting things happening each year in the theatre program, and wonderful stories to share. Make sure you check back from time to time to see what our students, faculty, staff, and alumni are up to!
2019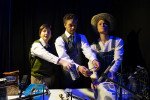 Student sound designer, Anthony Elliott, was featured in an article on Stage-Directions.com for his work on Our Town. Read more!
---
2018

Broadway director, Dennis Courtney, directs and choreographs Mary Poppins for Fall 2018: Read more!
---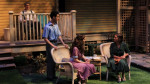 All My Sons opens the 10-year anniversary season at Lindenwood's Scheidegger Center: Read more!
---
2017

Musical Theatre student takes on London and New York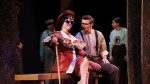 The Visit questions humanity's morals through dehumanization: Read more!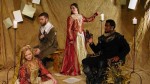 Play makes St. Louis debut with the help of Lindenwood students: Read more!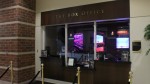 Box Office Management course offers new avenue for students: Read more!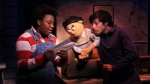 Avenue Q opens 17-18 theatre season! Read more!
---
2016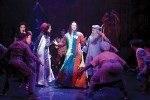 The national tour of Joseph stuns, live at Lindenwood: Read more!

The Liar is a fast paced, visual treat: Read more!

Emily Jones named Fine Arts Distinguished Alumna at Midwestern State: Read more!

Student manages Lindenwood Theater Stage: Read more!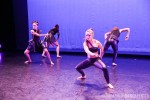 Theatre student: Life is the audition: Read more!