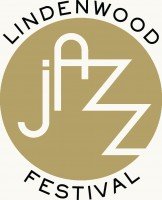 April 15, 2023
We are excited to announce the 2023 Lindenwood Jazz Festival!
The festival fees are $150 for each ensemble. This festival is evaluative, but not competitive. Evaluation will consist of the following:
Comment Sheet from the 3 Adjudicators
Downloadable recorded comments from the 3 adjudicators
25-minute clinic with one of the clinicians immediately following the performance
In addition to the performance and clinic, our clinicians will be offering master classes on various topics during the middle of the day. More info to come!
Questions? Please contact the festival directors - Dr. Matt Hoormann or Adam Donohue.
Festival Adjudicators
Previous Adjudicators
Andy Ament, 2022
Cara Dineen, 2022
Cody Henry, 2022
Eric Warren, 2022
Dan Rosenboom, 2021
Jennifer Wharton, 2021
Drew Ninmer, 2020
Ben Reece, 2020
Matthew Von Doran, 2020
Dustin Shrum, 2020
Ryan Chapman - 2019
Justin DiCenzo - 2019
Danny McIntyre - 2019
Joel Vanderheyden - 2019
Stockton Helbing - 2018
Melissa Gardiner - 2018
Phil Dunlap - 2018
Dave Camwell - 2014, 2018
Emma Dayhuff - 2017
Brad Goode - 2017
Greg Yasinitsky - 2017
Brian Vaccaro - 2017
Jon Gudmundson - 2016
Dan Loomis - 2016
Tina Raymond - 2016
Dawn Weber - 2016
Patrick Sheng - 2015
Vern Sielert - 2015
Dave Snider - 2015
Adaron Jackson - 2015
Marshall Gilkes - 2014
Horace Alexander Young - 2014
Bernard Long, Jr. - 2014