The MFA in Writing program at Lindenwood University focuses on the study and practice of the craft of creative writing.
Lindenwood University offers the opportunity to earn a Master of Fine Arts degree in Writing. The MFA is a 48-credit-hour program, including a final Graduate Thesis, allowing students to take courses on-campus or online in a wide variety of writing genres. We offer workshops, craft classes, and literature classes in small class settings, designed for individualized feedback, skill-building, and personal growth in a challenging but supportive environment. The MFA degree can be completed fully online with no residency requirement.
Our program offers dedicated instructors, a flexible and extensive curriculum (including courses in literary fiction, genre fiction, the novel, poetry, prose poetry, creative nonfiction, and many specialized focus areas including careers in writing and teaching composition), and literary events such as the MFA Craft Talks, and a warm writing community in which to grow. Students also have the opportunity to serve as editorial assistants on The Lindenwood Review, the literary journal produced by our program.
MFA students enhance their writing skills, develop their analytical expertise, and expand their literary knowledge. The MFA is a terminal degree that qualifies graduates to teach writing at the university level. Graduates often pursue careers in writing, editing, publishing, and teaching. Our program is accredited by the Higher Learning Commission.
The MFA in Writing is a selective program, contingent upon acceptance of a creative writing sample and statement of purpose. This ensures that all students are at a point in their writing development where they are prepared for an intense focus on their writing, and that they are well-equipped to give useful feedback to other writers. We are looking for students with strong writing skills, an understanding of the craft of creative writing, and a willingness to continue growing as a writer. Visit our Prospective Students page for full details about the MFA submission process and additional university admissions requirements. For more information, contact us at MFAdirector@lindenwood.edu.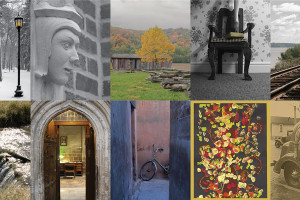 The Lindenwood Review
The Lindenwood Review is an annual literary journal published by the Lindenwood University Press. Students in the university's MFA in Writing program serve as editorial assistants as part of their MFA coursework. This publication features literary prose: Fiction (short fiction and flash fiction), Creative Nonfiction (personal essays, lyric essays, and flash nonfiction), and Prose Poems (block format).

View Journal
Prof. Gillian Parrish
Department Head - Writing (MFA)
W. Travis McMaken, Ph.D.
Associate Dean, College of Arts and Humanities