Our goal is simple: we will be the best fashion program on the planet!
Master of Science (MS) offered in On-campus, Online, and Hybrid formats.
The Fashion Business & Entrepreneurship Master of Science degree from Lindenwood University will provide you with a diverse and thorough education to help you make a career in the fashion industry.
You'll not only learn how to bring the latest styles and trends to the runway, but you'll also learn how to manage a successful business built in the fashion industry with the managerial and economic skills to thrive as an entrepreneur. Advanced professional training will prepare entrepreneurs like you with insight into the industry of fashion, and provides managerial and economic skills.
About Fashion Business & Entrepreneurship
You will take a variety of fashion and business based courses including Financial Accounting Concepts, Business Concepts, Economic Concepts, Small Business Management, Marketing Principles and Issues, and Business Law and Ethics in on online-hybrid setting.
One-Year Fast Track Option
Students now have the opportunity to earn a Master of Science degree in Fashion Business and Entrepreneurship in just one year, with our new fast track program. This program provides students who are interested in pursuing fashion design as an entrepreneur the necessary knowledge of the field, as well as the specific business courses to succeed.
The MS in Fashion Business and Entrepreneurship requires 30 credit hours. This flexibility allows you to combine online with traditional classroom courses in a schedule that works for you.
Please note, in order to be considered for the Fast Track option students must possess an undergraduate degree in the area of specialization or a related field with extensive coursework; have a 3.5 GPA in their major coursework or submit GRE test results.
Awards and Rankings for Fashion Business & Entrepreneurship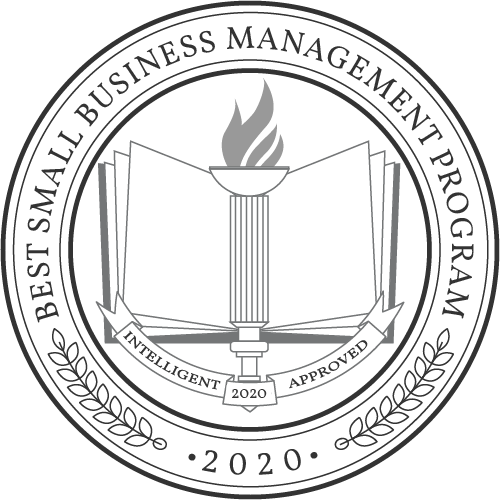 Intelligent.com
Top 42 Small Business Management Programs
Best Master's Degree: Master of Science in
Fashion Business and Entrepreneurship
Top 5 Masters Programs in Entrepreneurship
Joe Weber, MFA
Department Head - Art, Production, and Design
W. Travis McMaken, Ph.D.
Associate Dean, College of Arts and Humanities