Master of Arts (MA) offered in On-campus, Online, and Hybrid formats.
St. Charles / St. Louis
Master's in Game Design
30 Credit Hour Program
Bottom-Up and Top-Down Design Foundation
Expert Faculty with Industry Experience and Contacts
Super Affordable Tuition
Hands-On Training with Cutting-Edge Tech
Marketable Skills in XR/AR/VR, AI, Unity, Unreal, and More
Customizable Degrees Industry-Standard Workflow
New Esports Arena!
Super Affordable Tuition
Award Winning Program
Game on! The Lindenwood Master's degree in game design offers high-level game design and production courses that prepare you to thrive in a game studio environment.

This affordable online or campus-based (St. Charles / St. Louis, Missouri) game design master's program offers flexible course schedules to help you advance in your career while managing the competing demands of your busy life—graduate in as few as 15-18 months!

Explore key industry concepts from aesthetics and immersion to usability and game economics, as well as foundational topics like storytelling and character development. Project and portfolio courses are woven throughout the curriculum for a relevant and comprehensive experience.

Lindenwood's flexible degrees enable you to balance your personal and professional responsibilities while gaining the analysis skills and valuable insights to create positive change in a wide array of industries beyond game design, including business, health care, education, and more.

Learn from expert professionals about concept design, history of games, critical theory, level design, game development, 3D animation, and more to provide you with the skills you need to succeed.
Earning a Master of Arts in Game Design
The MA in Game Design provides students with the skills needed to thrive in a game studio environment and is comprised of high-level game design and production courses that prepares students for the industry. Students cover key industry concepts ranging from aesthetics and immersion to usability and game economics – in addition to foundational topics like storytelling and character development. Project and portfolio courses are threaded throughout the curriculum and are dedicated to providing a relevant and comprehensive curriculum.

A graduate student in the College of Arts and Humanities may take only one tutorial or independent study course and may enroll in a maximum of nine graduate credit hours per semester. A student may not receive graduate credit for any course designated as a dually-enrolled course, if that student received credit for the undergraduate version of that course.
Required Equipment
This program has immersive reality technologies integrated throughout the curriculum and requires use of a virtual reality headset identified by the department and associated applications. Immersive realities, such as virtual reality, provide a fully immersive educational experience that leads to greater engagement and understanding of subjects covered in classes. Students are not only able to engage with the material, other students, and their instructor; they also can better understand the context of those relationships while immersed in the virtual environment. These experiences support the learning outcomes for the program and prepare students for use of these technologies in their professions.
One-Year Fast Track Option
Students now have the opportunity to earn a Master of Arts degree in game design in just one year, with our new fast track program. This flexible program requires 30 credit hours, allowing you to combine online with traditional classroom courses in a schedule that works for you.

Please note, in order to be considered for the Fast Track option students must possess an undergraduate degree in the area of specialization or a related field with extensive coursework; have a 3.5 GPA in their major coursework or submit GRE test results.
Admission Requirements
Applications are initially reviewed by the director of graduate admissions. Once admitted to the university, the applicant is to provide the additional required materials to the director of graduate programs and appropriate graduate program manager for an interview.

In addition to the requirements of all graduate students, applicants to the College of Arts and Humanities should complete and/ or submit the following:

Transcripts demonstrating completion of undergraduate degree in related field with a minimum of a 3.0 GPA in all major coursework.
The official results from the Graduate Record Examination (GRE) if GPA is below 3.0.
Three letters of recommendation submitted through school portal.
1,000-word Statement of Purpose describing applicant's goals.
Specific deliverables depending on area of study, such as a writing sample and/or portfolio of work, brought to on-campus interview.

*If one or more of the preceding requirements are not met, requests can be made for Conditional Admit Status.
Completion Options
Non-Thesis/Applied Project Option

The applied project allows students with a professional focus to apply the theories and research methods of their field in a professional setting or in a final product or series of products. Projects may take different forms, but all students produce some form of material on behalf of an organization or field of practice. Students pursuing the non-thesis/applied project option document their progress and product for final review by their thesis committee. See the chair of the program for more information.

Thesis Option

The thesis involves the creation of an original piece of scholarship relevant to the field of study that investigates an aspect of that field, professional area or organization. Students evaluate the state of the field in existing research on their topic area and then develop a research question to investigate. Over the course of the program, students investigate their topic and refine their thesis, which is written the final two semesters and reviewed by their thesis committee. See the chair of the program for more information.
Tour the Jim Trenary Esports Arena
Lindenwood University Vital Stats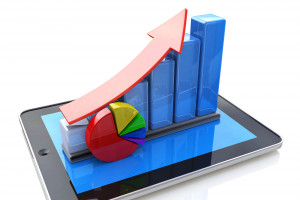 27% Higher Income
Our graduates have a 27% higher income than the national median 10 years after enrolling. Source: US Department of Education's College Scorecard/ Department of Treasury 2018.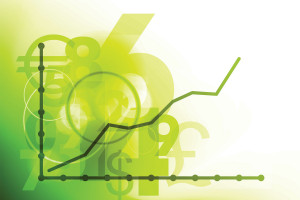 93% Success Rate
Investing in a Lindenwood education sets you up for success. 93% of Lindenwood graduates are employed or enrolled in graduate programs within 6 months of graduation.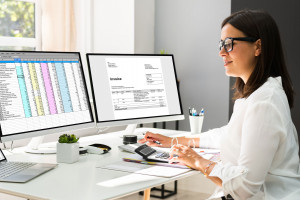 12K Tuition Savings
The investment to attend Lindenwood is $12,000 less expensive than the average cost of tuition at other private institutions within 200 miles.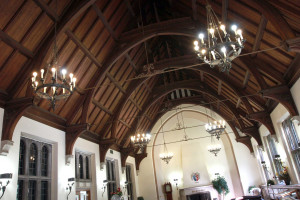 Most Affordable
Lindenwood's tuition is the most affordable for private schools in the area.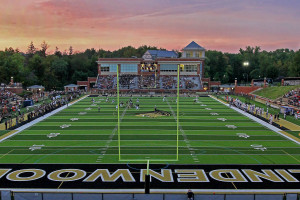 88% Scholarships
Lindenwood offers a wide range of scholarships to support student success. 88% of Lindenwood undergraduates receive scholarships. Source: The National Center for Educational Statistics.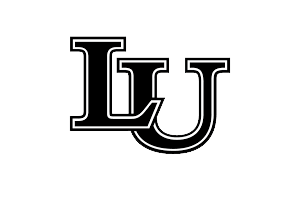 HLC Accreditation
Lindenwood University has been continuously accredited by the Higher Learning Commission (HLC) since 1921.