High School Dance Day 2023
November 10, 2023
J. Scheidegger Center for the Arts
Spend the day learning about some of the core courses in the BA/BFA - Dance curriculum. All classes will be taught by Lindenwood faculty. In addition, all participants will receive a ticket to the Fall Dance Concert and a HSDD shirt. Teachers are welcome to observe.
Mailing List
To join our mailing list for educational dance events, please contact Tricia Zweier.
Coverage of Previous Events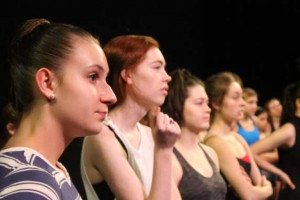 Dance program hosts over a dozen local high schools for annual event
The seventh annual High School Dance Day for the Lindenwood dance program attracted almost 50 local teens to sample the program Nov. 9. -- Lindenlink.com
Emily Jones
Department Head - Performing Arts
W. Travis McMaken, Ph.D.
Associate Dean, College of Arts and Humanities