The Dance Program coordinates a variety of opportunities for students to network with internationally recognized artists. These experiences include lectures, demonstrations, master classes, assessment classes, and week-long residencies that culminate in an original work for the stage.
2018-2019 Guest Artists
Erin Warner Prange (St. Louis)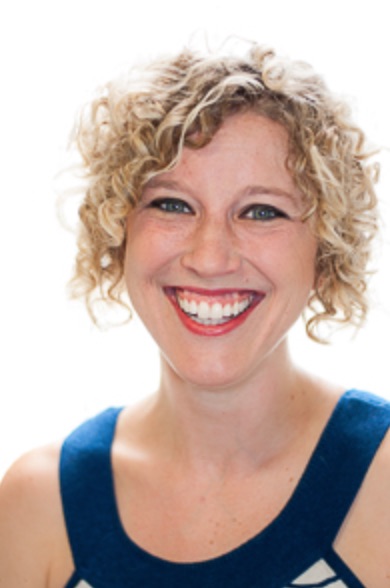 Erin holds her B.A. in Dance and Spanish from Colorado State University and her Master of Fine Arts in Arts Management and Leadership from Webster University. In 2006, Erin taught dance for the Boston public school district through the Topf Center for Dance Education and danced with Fusionworks II in Providence, RI under the tutelage of Deb Meunier and Stephanie Sanford. After moving back to St. Louis, she worked as aTrek Dance Collective's Education Program Coordinator, and worked as the head coach of the dance team and color guard at Webster Groves High School. Erin founded the modern and contemporary programs at the Dance Center of Kirkwood, and was a company member of the Slaughter Project under artistic direction of Cecil Slaughter before joining The Big Muddy Dance Company in 2011.
NSquared Dance (New York)
Nickolas Neagle received a B.F.A. in Dance from Marymount Manhattan College and then founded NSquared Dance in 2014. Nick is also a reoccurring choreographer for the Queensboro Dance Festival and the Moving Beauty Series and is the resident choreographer for the Lower East Side Shakespeare Company. Zackery Betty earned a B.F.A. in Dance with a concentration in Jazz from Marymount Manhattan College. In addition to co-operating NSqured Dance, Zack also performs with Keigqin & Co, Tami Stronach Dance, and Project 44.
Ashley McQueen (New York)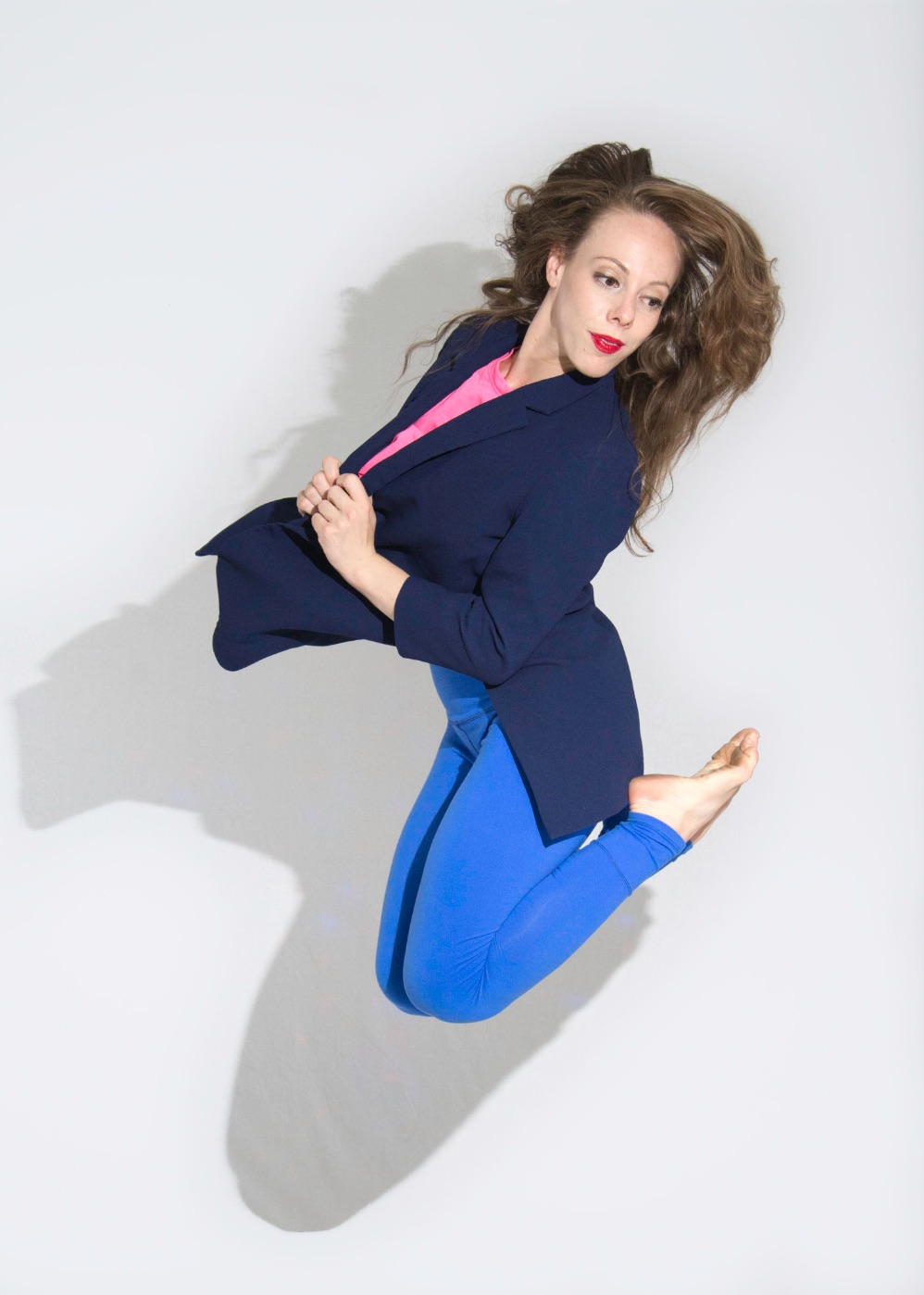 Ashley McQueen, Founder/Artistic Director of Smashworks Dance Collective, is a New York City-based performer, choreographer, and fitness instructor. Originally from Montgomery, AL, she holds a B.F.A. in Dance from Webster University and an MFA in Dance from Hollins University, while working as a Teaching Artist for Notes In Motion Outreach Dance Theatre, West Side YMCA, and Pure Barre West Village. McQueen's Smashworks Dance was named a Village Voice "Voice Choices" for their evening length performance of City Stories at Center for Performance Research, and her evening length political satire For Which It Stands - featured in Time Out NY and Brokelyn's "Top 20 Cheap Things To Do" - tours to St. Louis in Fall 2018. In collaboration with Ana Lejava, McQueen launched Smashworks Advocacy, an organization dedicated to the integration of performing arts and social justice on the local, national, and international levels.
Sam McReynolds (Los Angeles)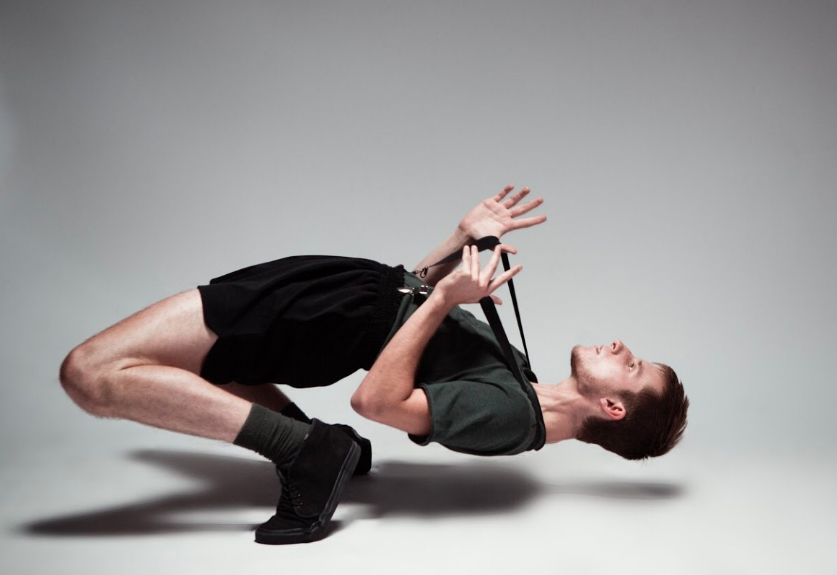 Sam McReynolds is an LA-based dance artist originally from St. Louis, MO, where he gained much of his training from Hip Hop instructor Anthony "REDD" Williams and received a BFA in Dance at Lindenwood University. He expanded his understanding of dance greatly through studying and practicing "Gaga" in America, as well as in Tel Aviv, Israel, where this movement language was originally developed by Ohad Naharin. Since moving to LA in the Fall of 2016, Sam has worked with several notable choreographers/companies in the community. He has danced for Ate9 Dance Company, No)one. Art House, Whyteberg, Arrogant Elbow / Sarah Elgart, Alan "PHLEX" Kirk, Rafael Quintas, Renee Kester, Matt Cady, Ricky Palomino, Kim Thompson and consistently with The TL Collective, a contemporary dance company led by Micaela Taylor. This past year, he had the pleasure of working as a dancer for top industry choreographers Brian Friedman, Willdabeast, Janelle Ginestra, and Tracy Phillips in the new Vegas show "A Mob Story." Sam is represented commercially by MSA Agency.
Jōvan Dansberry (New York City)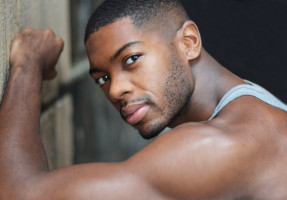 Jōvan Dansberry is originally from St. Louis and received his B.A. from Loyola Marymount University in Los Angeles. Based now in New York City, Jōvan is a performer, choreographer, and instructor working in both theater and commercial dance. His TV credits include: 'Pose' on FX, Samsung, The Tony Awards, Saturday Night Live, Dancing with the Stars, and Swarovski Heritage Theatre: Hairspray, Memphis, and several productions at the Metropolitan Opera. Jōvan is currently in King Kong on Broadway and will be doing a special engagement of I Married An Angel at New York City Center Encores! this coming spring.
Rafael Quintas (Los Angeles)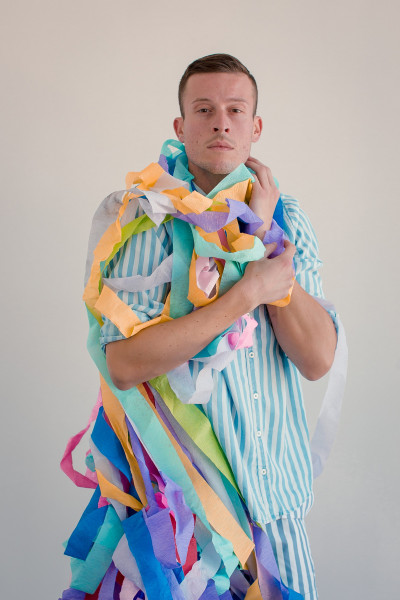 Rafael is a dancer, teacher and choreographer, originally from Brazil. He graduated from Lindenwood University with degrees in Dance and Radio & TV Production. He moved to Los Angeles in 2013 where he now teaches at EDGE Performing Arts Center and Movement Lifestyle. He is currently signed as a performer, teacher and choreographer with Go 2 Talent Agency. Rafael has showcased his choreography in multiple shows in the Los Angeles area. As a dancer, he has worked in music videos, live performances and more recently is working as a principal dancer for the site-specific dance company Heidi Duckler Dance.
More artists will be announced soon!
Previous artists have included:
Diana Barrios, Leverage Dance Theater (2015)
Summer Beasley, Karlovsky & Company Dance (2016)
Denise Caston, Broadway Dance Center (2008)
Marcus Bugler, Metropolitan Opera Ballet, Nevada Ballet Theatre (2006 & 2007)
Paula David Young, The Big Muddy Dance Company (2009, 2012)
Joy Davis, Countertechnique (2016)
Christian Denise, Les Ballets Jazz de Montreal (2018)
Ali Duffy, Flatlands Dance Theatre (2014)
Kate Harpootlian, Shaping Sound Dance Co. (2018)
Trevor Harrison, Diavolo (2011)
Keli Hermes, Leverage Dance Theater (2015)
Kile Hotchkiss, Keigwin & Co. (2013)
John Lehrer, Lehrer Dance (2008, 2009, 2010)
Samuel McReynolds, Ate9 Dance Company (2016)
Michael Mizeraney, Malashock Dance (2009, 2010, 2012)
Alicia Okouchi-Guy, Chapman University (2008, 2013)
Rafael Quintas, EDGE Performing Arts Center (2015)
Christina Robson, Bill T. Jones/Arnie Zane Company (2015)
Tanya Strautmann Horiuchi, St. Louis Ballet (2017)
Ashley Tate, Ashleyliane Dance Company (2018)
Nejla Yatkin, NY2 Dance (2013)
The Dance Program also coordinates regular field trips with local professional dance companies and arts organizations including:
American College Dance Association
Ashleyliane Dance Company
The Big Muddy Dance Company
Leverage Dance Theater
Modern American Dance Company
MoSTLy Tap
National Dance Week St. Louis
The Dance Program also helps to maintain SYNERGY, the Lindenwood University Student Dance Club. The club is an active organization that works to unify students in dance. Synergy creates an environment which inspires and enables dancers of all backgrounds to discover their potential, strive for excellence, and improve their technique. SYNERGY also coordinates additional opportunities for guests in dance.