Customize your undergraduate degree with Interdisciplinary Studies!
Many undergraduate students change their majors. Some do it more than once! The Interdisciplinary Studies major takes the worry out of finding just that one degree by providing a flexible degree program from the start.
Interdisciplinary Studies is a personalized program with flexible course and delivery options (on campus, online, or blended) that lets you design your own degree. Based on your customized course choices, you will learn how to articulate your unique value to potential employers and graduate schools.
In addition to taking courses within Interdisciplinary Studies itself, you will identify and complete three "concentrations" in disciplines of your choice. You can select these concentrations from virtually any of the undergraduate programs that Lindenwood offers. This highly flexible structure will allow you to pursue your interests and craft a highly unique educational profile to take with you into interviews, workplaces, and throughout your whole career. You will be prepared to make a valuable and diversified contribution to society regardless of your career path.
The program offers the following major degree program, which can be completed either in the traditional, in-person format or online: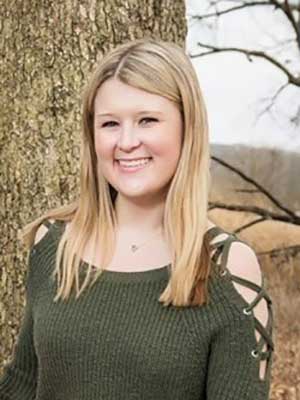 "It was a pleasure to be able to be part of the Interdisciplinary Studies Program at Lindenwood University and I know that future Lindenwood Interdisciplinary Studies students will appreciate the program as much as I did!" Kami Maki
Our Faculty
Interdisciplinary Studies majors are able to draw upon the expertise of the whole Lindenwood faculty according to their interests. These faculty members include established authors, recognized subject matter experts, and award-winning faculty (Emerson Award for Teaching Excellence, Scholar of the Year Award, President's Scholar Teacher Award). Small class sizes ensure that you will receive individualized attention in your studies at Lindenwood. If you are interested in learning more about the Interdisciplinary Studies major, please contact Dr. W. Travis McMaken at wtmcmaken@lindenwood.edu.
Jobs in Interdisciplinary Studies
What can you do with a BA in Interdisciplinary Studies? Almost anything! What you will do with this degree depends on the unique educational profile that you create for yourself, but a degree in Interdisciplinary Studies prepares you for success in any career by making you an intellectually curious and flexible thinker as well as a confident communicator.
Early Access to Graduate Programs
Full time BA Interdisciplinary Studies majors maintaining an undergraduate GPA of 3.0 or higher may take up to nine credit hours of graduate level coursework at Lindenwood University during their senior year, taking no more than six graduate credit hours concurrently. Such graduate credit hours will count toward a graduate degree and not toward the bachelor's degree. Other stipulations apply.