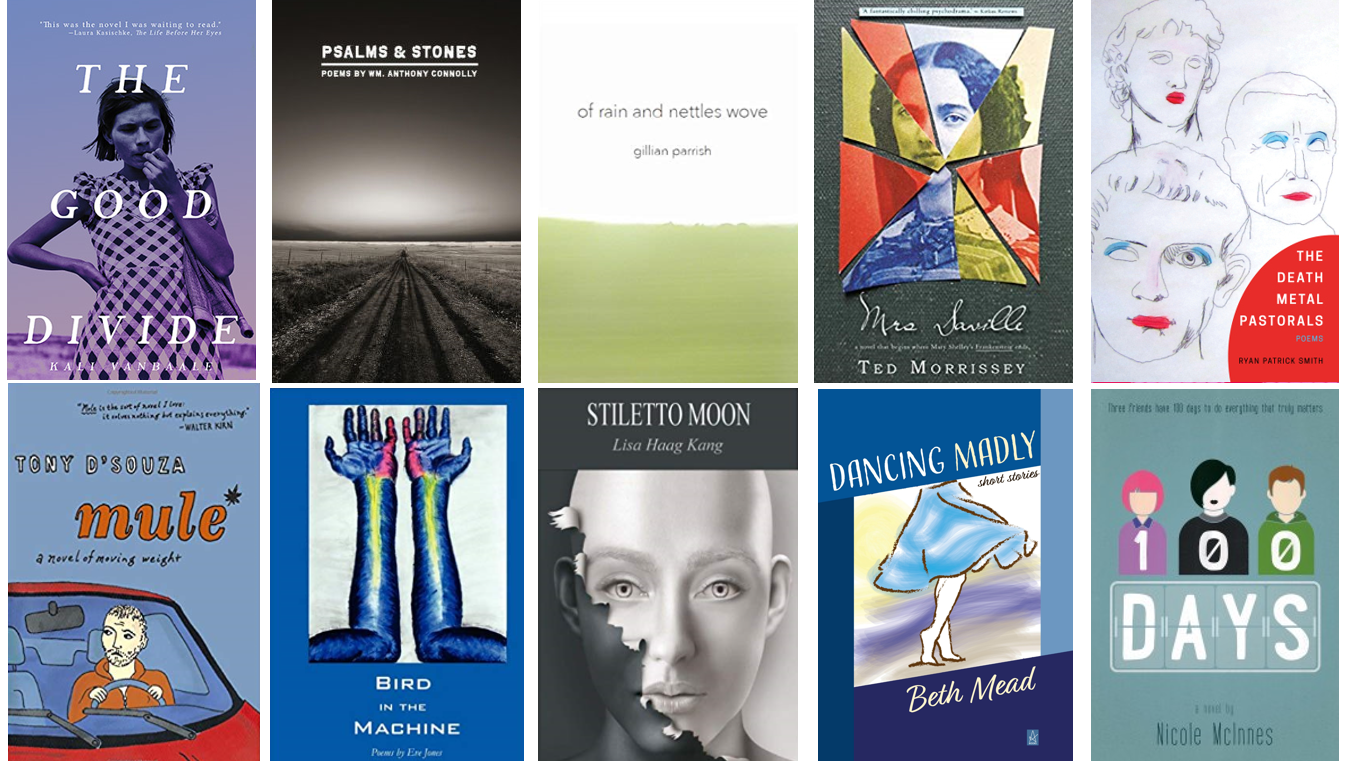 MFA FACULTY
Courses in our MFA program are taught by experienced writers who are published authors, journalists, and editors. Our instructors are dedicated to providing useful, personalized feedback and instruction in our workshops, craft classes, and literature classes.
Tony D'Souza
MFA, University of Notre Dame
Author of three novels: Whiteman, The Konkans, and Mule
Sue Kaufman Prize from the American Academy of Arts and Letters for Whiteman
The Konkans was called a best novel of the year by the Washington Post
Mule was recently optioned for film by Warner Bros
Tony is the recipient of a Guggenheim, an NEA, and an O. Henry
Tony's nonfiction and investigative journalism have received major prizes from the Society of Professional Journalists, the National Association of Black Journalists, the Florida Magazine Association and the California Newspaper Publishers Association.
Tony has contributed to Esquire, Playboy, Salon, Granta, and McSweeney's. His nonfiction has appeared in The New Yorker, Mother Jones, Outside, Salon, NPR and many other venues.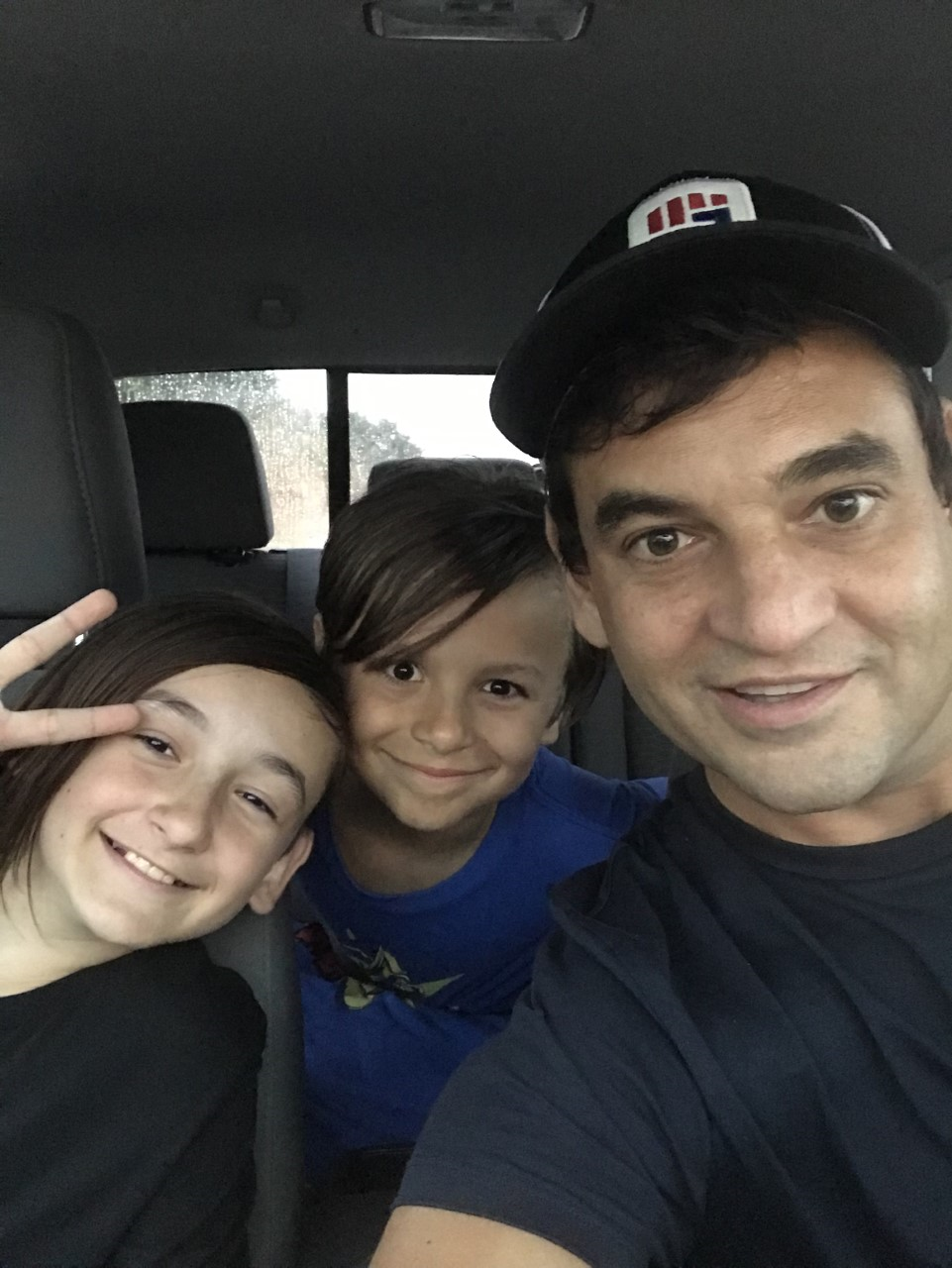 Kali White VanBaale
MFA, Vermont College of Fine Arts
Author of the forthcoming novel The Monsters We Make (Crooked Lane Books, June 2020, published as Kali White) and the novels The Space Between and The Good Divide (published as Kali VanBaale)
Recipient of an American Book Award, an Eric Hoffer Book Award, an IPPY silver medal for general fiction, the Fred Bonnie Memorial First Novel Award, and a State of Iowa Arts Council major artist grant
Short stories and essays have appeared in The Coachella Review, The Chaffey Review, Midwestern Gothic, Nowhere Magazine, The Milo Review, Northwind Literary, Poets & Writers, The Writer, and several anthologies
Assistant editor for the online micro essay journal Past Ten
Volunteer writing mentor and reader for PEN America Writing for Justice prison writing program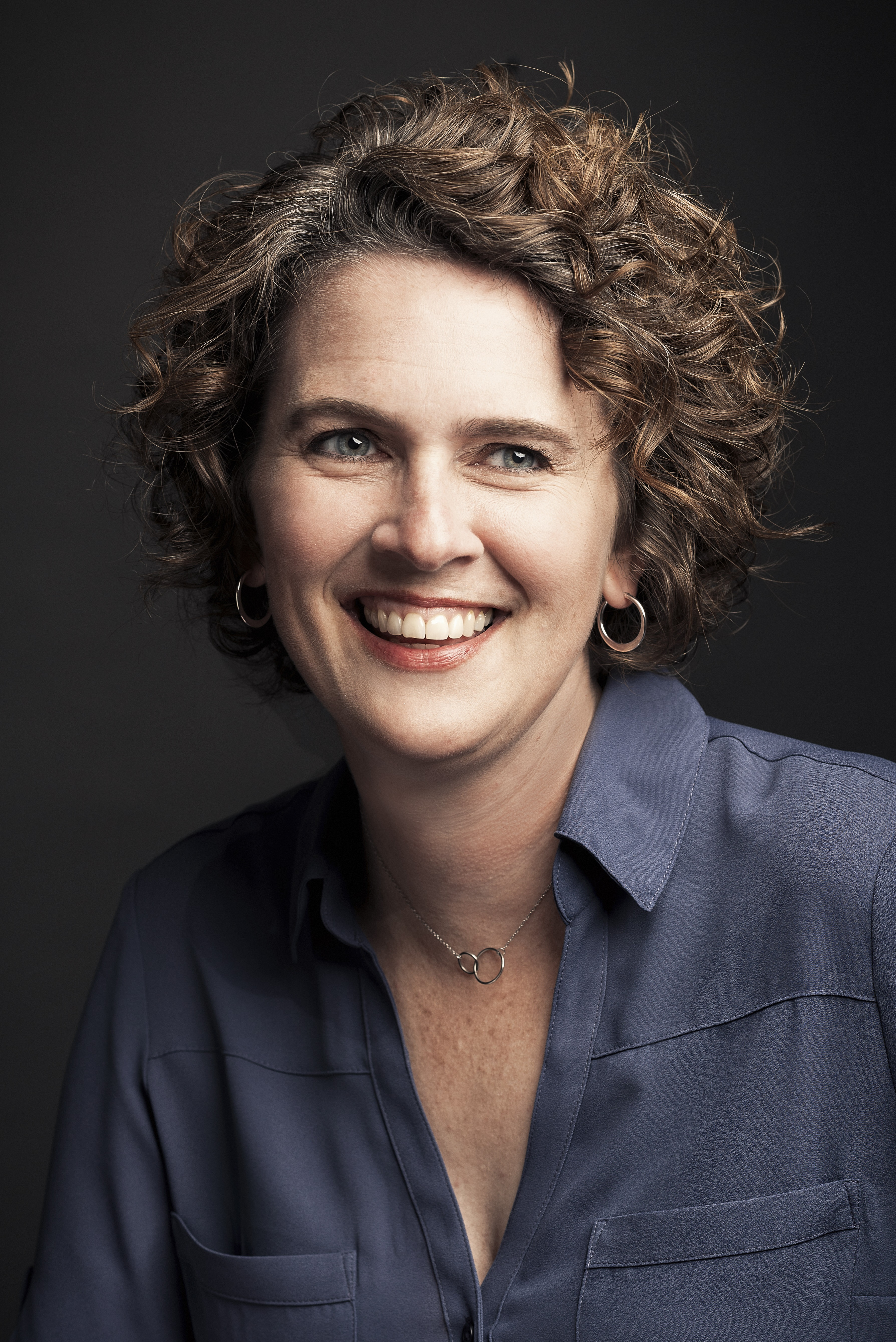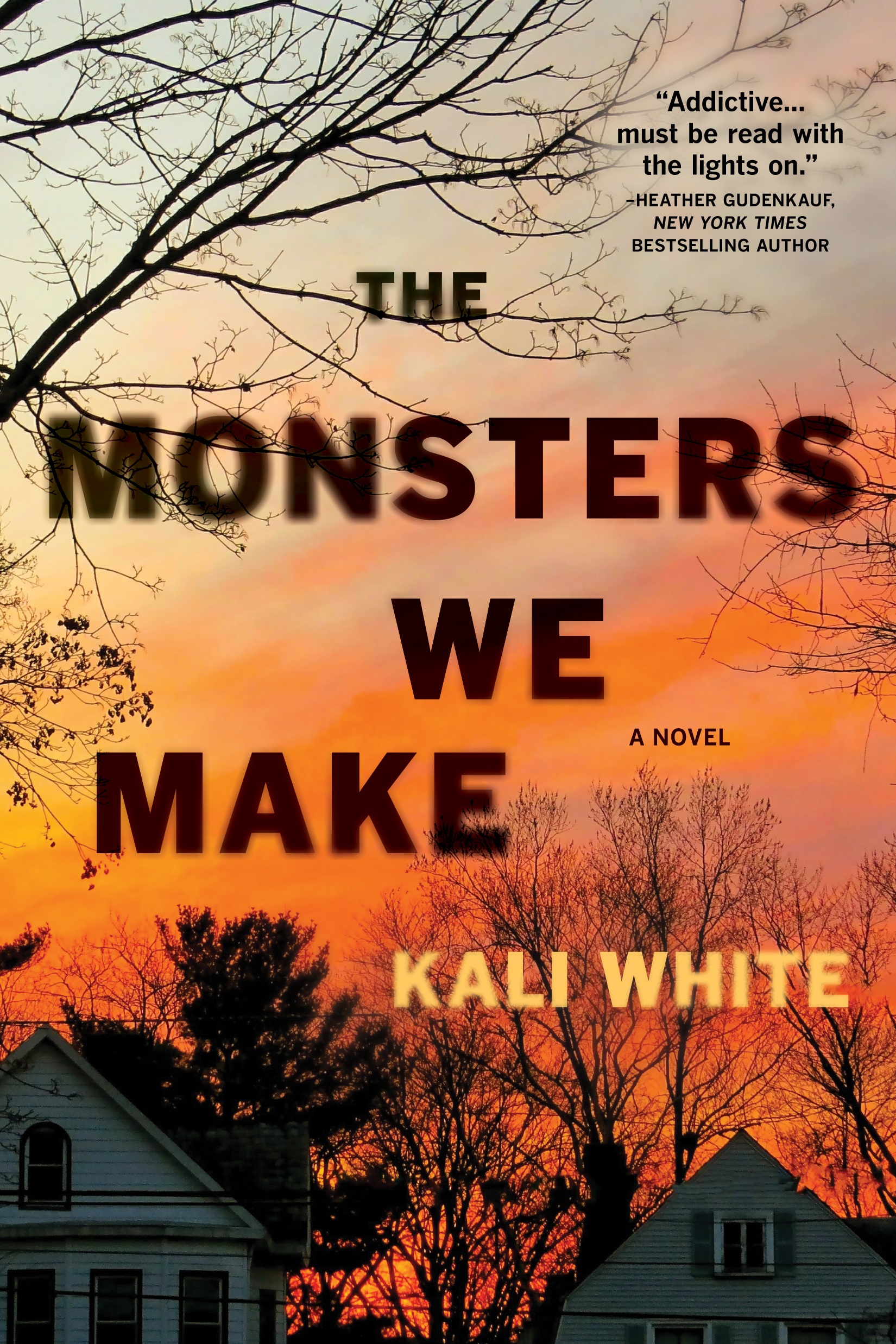 Wm Anthony Connolly
PhD in English, University of Missouri-Columbia; MFA, Goddard College
Author of three novels: The Jenny Muck, Get Back, and The Obituaries (Canadian bestseller, 2005)
Published poet with Psalms & Stones (Spartan Press) released August, 2019
Named one of the best bloggers in America by Creative Nonfiction, 2012
Winner, Flint Hills Journal Prize, 2012
Finalist for the Zone 3 Press Book Award, 2012
Multiple Pushcart Prize nominations
Zachary Tyler Vickers
MFA, Iowa Writers' Workshop
Named Provost's Fellow at the Iowa Writers' Workshop
Author of Congratulations on Your Martyrdom!, a selection for the ABA Winter Institute. 
His work has appeared in The Boston Review, The Iowa Review, The Mid-American Review, The Seattle Review, Diagram, and elsewhere.
Recipient of the Richard Yates Prize, the Clark Fisher Ansley Prize for excellence in fiction, and the Kurt Vonnegut Prize.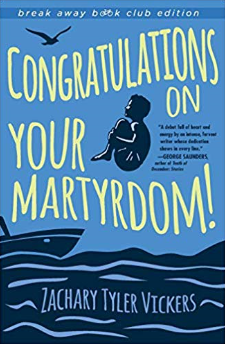 Ted Morrissey
PhD, English, Illinois State University; MA with Fiction specialization, Southern Illinois University Carbondale
Author of seven books of fiction, including the novels Mrs Saville and Crowsong for the Stricken (winner of the International Book Award in Literary Fiction, as well as the American Fiction Award, from Book Fest, and a Kirkus Reviews Best Indie Book of 2017), and the novella Weeping with an Ancient God (a Chicago Book Review Best Book of 2015).
His fiction (mainly), reviews, essays and poems have appeared in approximately 70 journals, among them Glimmer Train, Paris Transcontinental, North American Review, Southern Humanities Review, Bellevue Literary Review, and Central American Literary Review.
Ted's monographs include Trauma Theory As a Method for Understanding Literary Texts and The 'Beowulf' Poet and His Real Monsters, winner of the D. Simon Evans Prize for Distinguished Scholarship. He's also a William H. Gass scholar, and his conference papers on Gass's work are available at his 12 Winters Blog. He has been a featured speaker and presenter at conferences nearly twenty times, including in Louisville, Ky., Boston, Mass., Hue, Vietnam, and Lisbon, Portugal.
He founded Twelve Winters Press in 2012 and co-directs it with his wife Melissa, an educator and children's author. Visit his website tedmorrissey.com and follow @t_morrissey.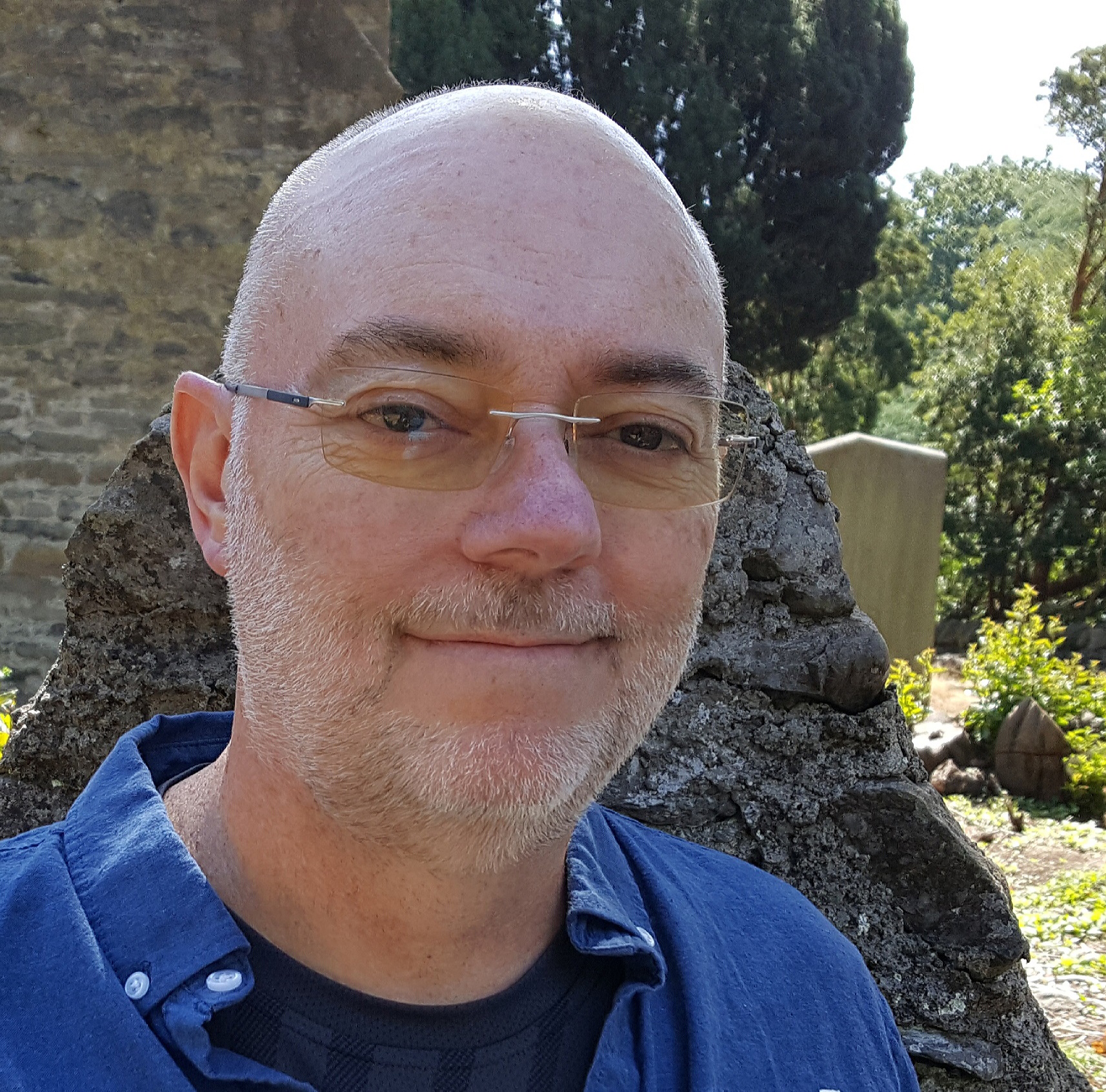 Nicole McInnes
MA, Northern Arizona University
100 Days (Farrar, Straus and Giroux/Macmillan, 2016) - Contemporary young adult novel
Brianna on the Brink (Holiday House, 2013) - Contemporary young adult novel
Panelist and featured speaker at national literary conferences and festivals
Ron Austin
MFA, University of Missouri-St. Louis
Avery Colt Is a Snake, a Thief, a Liar, his first collection of linked stories, won the 2017 Nilsen Prize.
Winner of a 2016 Regional Arts Commission Fellowship
Short stories placed in Pleiades, Story Quarterly, Ninth Letter, Black Warrior Review, and other journals.
His short story, "The Gatecrasher of Hyboria," received a special mention in Pushcart Prize Anthology 15
Short stories have been nominated for Pushcart Prizes several times.
Has served as a reading series director, editor, and interviewer for publications such as SmokeLong Quarterly, River Styx, and more.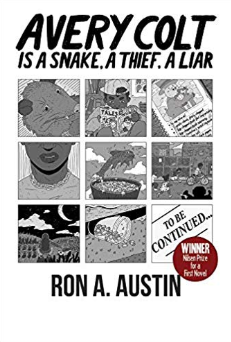 Eve Jones
MFA, University of Missouri-St. Louis
Bird in the Machine, Poetry Collection, Turning Point Press
Nominee for Award for Poetry Excellence by the Pikes Peak Arts Council
Pushcart Prize nominee
Eve Jones's poetry and photography has appeared in such journals as AGNI, Blackbird, DIAGRAM, FIELD, Lydwine, Mid-American Review, Nimrod, Poet Lore, and Vinyl.
Ryan Patrick Smith
MFA, University of Missouri-St. Louis
Ryan's poems appear or are forthcoming in the Kenyon Review, Boston Review, Birdfeast, Salt Hill, and other journals.
His poetry was selected as the runner up in the Boston Review's 2015 poetry contest and semi-finalist in the 2015 Discovery/Boston Review contest.
A chapbook manuscript, The Death Metal Pastorals, was finalist in the Diagram/New Michigan Press Chapbook Contest.
He has been a contributing editor to River Styx, Natural Bridge, and WomenArts Quarterly Journal.
Gene Pfeiffer
MFA, Washington University in St. Louis
Awarded the Hurst Fellowship at Washington University
Mentored by two-time national poet laureate W.S. Merwin in extended thesis study
Poems published in Cincinnati Poetry Review, UCity Review, Spillway and other journals
Creator, scriptwriter, and producer of Gateway: The City's Reason, cli-fi story cycle and television series in development 
Kendra Hayden
MFA, University of Missouri-St. Louis
Pushcart nominee by The Louisville Review.
Finalist in NorthernPros Literary Contest.
Kendra Hayden has published photography and fiction in literary journals in the United States and Mexico including Natural Bridge, Rio Grande Review, The Louisville Review, and Damselfly, Hiss Quarterly, OFI Press and Upstreet.
Andrew Pryor
MFA, University of Missouri-St. Louis
Poems have appeared in The Greensboro Review, Indiana Review, Packingtown Review, Puerto del Sol, Open City, Quarter After Eight, and Witness
His poem "Pastoral For The Small Eddy At Your Waist" was featured in Indiana Review's 2009 Special Highlight On Short Essays and the Prose Poem
Served as Managing Editor for Natural Bridge no. 17, which focused on new and emerging writers
Awarded scholarship to The Southampton Writer's Conference in 2007, where he studied with poet Billy Collins
Christopher Candice
MFA, University of Missouri-St. Louis
Fiction in Thin Air Magazine
Creative Non-Fiction in Natural Bridge
Freelance Editor, Blue Lantern Publishing
David Hollingsworth
MFA, University of Missouri-St. Louis
Fiction has appeared in Pubscriber and Space and Time Magazine
Teaches composition, literature, and creative writing at Lindenwood University
MFA FACULTY - Distinguished Alumni
A limited number of our outstanding MFA alumni who have gained substantial university teaching experience after graduation and have published their creative writing work have been recruited by the program director to serve as instructors for specialized courses in our MFA program. 
Lisa Haag Kang
MFA, Lindenwood University; Distinguished Alumni Instructor
Poetry has appeared in Passages North, Hayden's Ferry Review, Spoon River Poetry Review, Spillway, The Lyric, The Lindenwood Review, The Examined Life, Third Wednesday, Earth's Daughters, and others.
Poetry chapbook, Recombinant Loves, was a runner-up in the 2012 Main Street Rag poetry chapbook contest.
Poetry chapbook, A Benign Sort of Cannibalism, won the 2014 Clockwise poetry chapbook competition.
Poetry chapbook, Stiletto Moon, has been published by Aldrich Press, an imprint of Kelsay Books.
Pushcart Nominee. Essays have appeared in The Lindenwood Review, Crack the Spine, and The Animal Anthology Project, Brain, Mother, and Education About Asia.
Anothai Kaewkaen
MFA, Lindenwood University; Distinguished Alumni Instructor
Thai was a Fulbright researcher specializing in literary translation in 2012.
He has received the Gabo Prize for Translation and Multilingual Texts; won first place in The Bangkok Literary Review's first translation competition; has been nominated for the Pushcart Prize and Best New Poets.
He has served as an editor for Sundress Publications and River Styx magazine and twice presented at AWP.
Thai is currently a Ph.D. student in Comparative Literature, Track for International Writers, at Washington University in St. Louis.
Interviews and articles: bklit.com, asia.nikkei.com, presitgeonline.com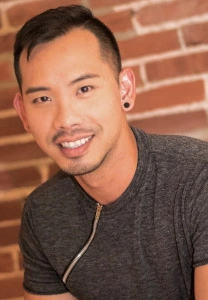 Patricia Feeney
MFA, Lindenwood University; Distinguished Alumni Instructor
Teaches The Fundamentals of Writing for the MFA and The Memoir Essay
Member of the St. Louis Writers Guild and Association of Writers and Writing Programs (AWP)
Founding member of the Crooked Tree Writers critique group
Work published in award-winning Muse Press anthology, Shifts; The Lindenwood Review; Inscape; Windmill; and Bayou Magazine
Essay, "Lifeline," nominated for a Pushcart Prize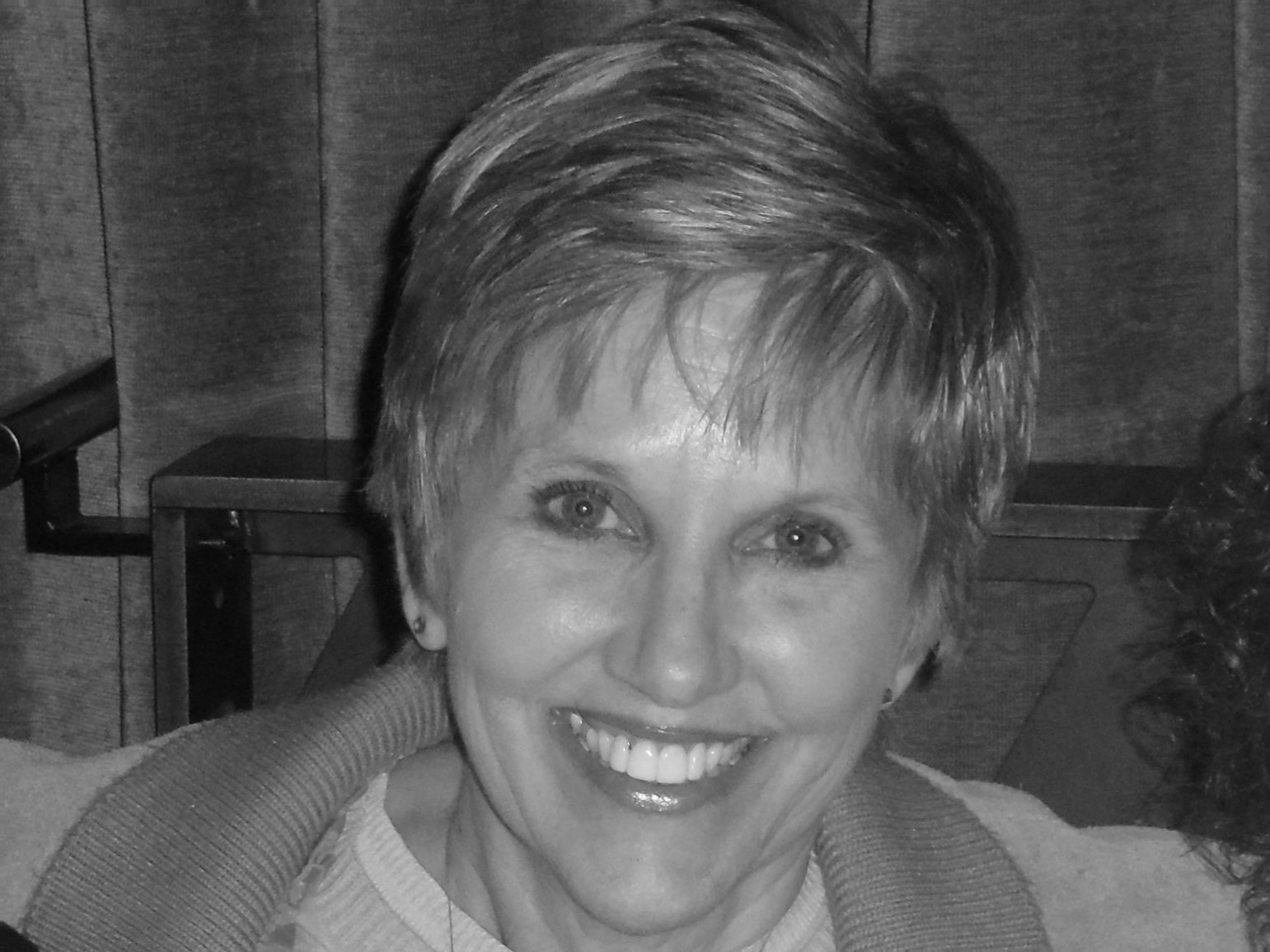 MFA FACULTY - Mentors
Writing professors Gillian Parrish, Beth Mead, and Mary Anderson are MFA faculty members and serve as faculty mentors for Lindenwood University students. 
Gillian Parrish
MFA, Washington University in St. Louis
Assistant Professor of Writing
Curator of MFA Craft Talks
Author of a book of poems, of rain and nettles wove (Singing Horse Press)
Pushcart Nominee. Poems and essays have appeared in various journals (including Gulf Coast, Volt, Poet Lore, The Missouri Review, Cimarron Review) and in the book anthologies They Said: A Multi-Genre Anthology Of Contemporary Collaborative Writing (Black Lawrence Press) and Counter-Desecration: A Glossary for Writing in the Anthropocene (Wesleyan University Press)
Co-translator (with Ye Chun) and editor of Long River, collected works of contemporary Chinese poet Yang Jian.
Essays on ecopoetics have been published in Earthlines and Ecozon@, a publication of the European Association for the Study of Literature, Culture and the Environment.
A chapbook, cold spell, is forthcoming from DUSIE Kollektiv; an essay on "writing in the gaps" is forthcoming in Far Villages: Welcome Essays for New & Beginner Poets (Black Lawrence Press)
Fiction is forthcoming in Newfound.
Contributes pedageekery to a higher-ed publication: Faculty Focus.
Beth Mead
MFA, University of Missouri-St. Louis
Mary M. Anderson
MFA, University of Missouri-St. Louis
Assistant Professor of Writing
Teacher of fiction and poetry in the MFA Program online and literature and Native American Studies in the classroom.
Publications in Ploughshares, River Styx, The American Journal of Poetry.
Continuing studies toward an MA in American Culture Studies, Washington University, Saint Louis, MO