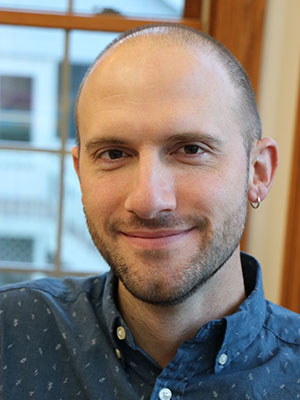 Marcus Smith
Assistant Professor, History
McCluer Hall 224
msmith4@lindenwood.edu
---
Biographical Information
Marcus Smith (BA Anderson University, MA University of Cincinnati, PhD Purdue University) is a historian of Modern Middle East and Global history. Born and raised in Ohio, a deployment to Iraq in 2005 with the U.S. Army sparked an interest in the history and cultures of the region which led to subsequent travels in Israel-Palestine and Jordan. Research topics focus on social, political, and cultural relations of minority communities including case studies of Muslim Americans living in Columbus, Ohio 1980s-Present and the Jewish community in Baghdad, Iraq 1951-Present. His love of history stems from a curiosity about the factors that make for peace or violence in our modern world and is closely linked with social engagement and community service projects.
Academic Interests
Dr. Smith's academic interests include the following:
Global History
Middle East and Islamic World History
Socio-Political Transformations of the Modern Era
Ethno-religious crises and their resolutions
Research Interests
Dr. Smith's research interests include the following:
Modern Iraq
Middle Eastern Jews
Muslim American History
Oral History
Courses Taught
Dr. Smith has taught the following courses:
Modern Global History
Modern Middle East History
History of Islam
Industrialization in the World
Modern European History
Modern Jewish History
Dr. Barbara Hosto-Marti
Department Head - Human Culture and Society
W. Travis McMaken, Ph.D.
Associate Dean, College of Arts and Humanities