Bachelor of Arts (BA) offered in On-campus, and Online formats.
Getting a degree in Web and User Experience prepares students for a creative career of their choosing. The diverse course offering allows students to pave their own path towards a career in design, whether it be artistic or technical. By the time they graduate, these students have a varied, in-demand skill set.
The Bachelor of Fine Arts in Art and Design with an emphasis in Web and User Experience requires 78 credit hours. With this emphasis, you will gain knowledge that prepares you for a career in graphic design, web design, video productions, animation, and more! Some of the classes offered include:
Applications for Mobile Devices
3D Graphics
Motion Graphics
3D Printing
Digital Painting
Students majoring in Art and Design, with an emphasis on Web and User Experience, will take classes on the Adobe Suite and other programs, giving you the opportunity to build your credibility as a designer by becoming Adobe Certified in a different program every semester. Some of the core design courses include:
Introduction to Digital and Web Design
Design with Photoshop
Design with Illustrator
Desktop Publishing
Video Production
The program also allows students to take a class in Lindenwood's Digital and Web Design Firm. The DWD Firm is a design firm on campus where students work to gain real world experience with local clients. Working in the DWD Firm will help you build your portfolio and resume and prepare you for numerous opportunities after graduation. There is also an Interactive Media and Web Design Club, where students are able to work on their team building and networking skills with like-minded peers.
Whether it involves adding video to a website or synchronizing audio to animation, multimedia skills are in high demand and graduates are finding opportunities in a variety of areas.
Web and User Experience Facilities
The Art and Design degree program utilizes some of the fastest computers on campus with the most up-to-date versions of software. Students have access to high-tech environments such as the Library and Academic Resources Center's Media Center and the DWD Firm in Spellmann Center - Room 4090, where they can work with the newest computers to create professional design pieces. Students also have access to the new Virtual Reality Lab in Spellmann Center - Room 4085 and the Spellmann Center Print Lab, where they can experiment with the Oculus Rift and 3-D printers.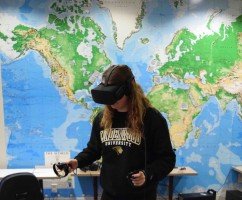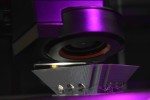 Student and Alumni Spotlights
The Art & Design Program encourages its students to pursue as much relevant work as possible, beyond their coursework. Internships and jobs in related fields are key to the students education and career growth. In this section, we will highlight the wonderful work our students and alumni are doing in the Web & User Experience field.
Connect with Us on Social Media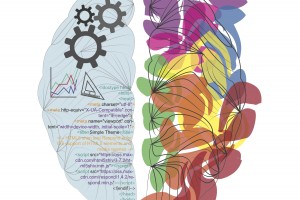 We Do Both!
"We Do Both" refers to the fact that the Web & User Experience emphasis gives students the opportunity to learn both the front-end (graphic) and back-end (web) aspects of the design field. Most programs only offer emphasis in one of the two, but we do both, and soon you will too!


Joe Weber, MFA
Department Head - Art, Production, and Design
W. Travis McMaken, Ph.D.
Associate Dean, College of Arts and Humanities